Adobe Lightroom® CC for Beginners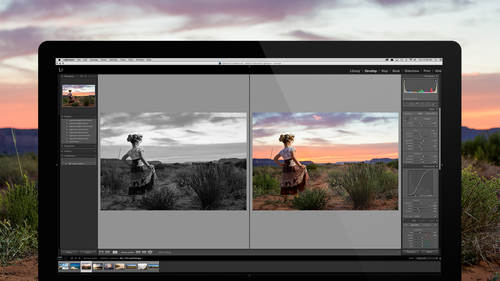 Adobe Lightroom® CC for Beginners
Class Description
"What an excellent class. I'm a semi-beginner, already know the basics, but wow ... this class adds an extra layer of super AHA moments that shave years off your life! What a great teacher, thank you so much Jared!"

– Elaine
Get your photos out of your camera and into the world by using Adobe Lightroom® CC. Organize, enhance and publish your photos all in one place by creating a workflow that fits your lifestyle. Veteran instructor Jared Platt will get you started in this amazing program. You'll learn how to: 
Import and organize your images
Develop and retouch your images 
Create a workflow that works for you 
Publish your images and create prints or books
Adobe Lightroom® was designed to make your post-production process efficient and help you achieve consistently professional results. This class will be your quick start into this program.
Never opened this program before and want to make sure you have the basics covered first?  Check out Adobe Lightroom® CC Crash Course for a quick primer and learn Lightroom® CC in 60 minutes.

Software Used: Adobe Lightroom CC 2015.4 - 2015.8