Adobe Lightroom Classic CC for Beginners
Jared Platt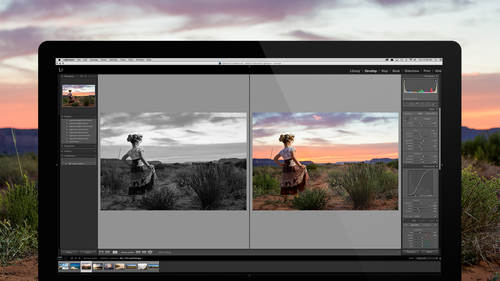 Adobe Lightroom Classic CC for Beginners
Jared Platt
Class Description
Get your photos out of your camera and into the world by using Adobe® Lightroom® Classic CC. Organize, enhance and publish your photos all in one place by creating a workflow that fits your lifestyle. Veteran instructor Jared Platt will get you started in this amazing program. 
 You'll learn how to: 



Import and organize your images

Develop and retouch your images 
Create a workflow that works for you 
Publish your images and create prints or books
Adobe Lightroom was designed to make your post-production process efficient and help you achieve consistently professional results. This class will be your quick start in to this program.
Never opened this program before and want to make sure you have the basics covered first?  Check out Adobe Lightroom® Classic CC Crash Course for a quick primer and learn Lightroom Classic CC in 60 minutes.

Software Used: Adobe Lightroom Classic CC 2015

Class Materials
Black and White Preset Collection
Bonus Video: Creating Websites In Adobe Spark
Ratings and Reviews
Worth every penny. I am completely new to Lightroom and it really is like learning a new language. Jared Platt did a great job explaining the most efficient ways to utilize Lightroom. There's a lot of technical jargon that can often make creatives lose interest, but it's important and useful information. I've watched several segments again and again. He's added years to my life and I am grateful. He's not my favorite instructor on this site, though, and I made good use of the 2x button on the screen.
Well, I've been a Photoshop girl since the beginning and have dabbled with LR and thought I knew quite a bit about it!! It turns out I've just been playing with bits of it! This is an amazing course. I will need to buy it for all the tricky bits that I just haven't quite grasped. Jared is amazing. Clear, concise, methodical, smashing. Thank you, Creative Live. What a service! Cat Jones Wormit Fife Scotland PS - Delightful to see Jared's Scottish piccies - very familiar, although not with the model!!!
What an excellent class. I'm a semi-beginner, already know the basics, but wow ... this class adds an extra layer of super AHA moments that shave years off your life! What a great teacher, thank you so much Jared!
Student Work