Adobe Lightroom Classic CC Workflow for Photographers
Workflow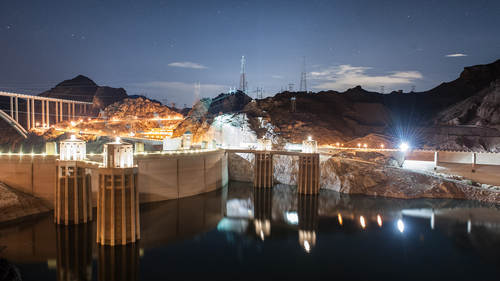 Adobe Lightroom Classic CC Workflow for Photographers
Workflow
Lesson Info
Workflow
if you're gonna import a catalogue, hope you question. Well, I was just thinking. So let's say your catalog is a mess, because you have, you know, things kind of all over, and you have too much stuff. Would this be a good way to be able to kind of start over per se? I'm gonna answer the what I call the atomic decision in a minute. Yeah. Thea Nuclear option. I will explain what I would do. I I will explain that. I like to explain it later. I like to offer hope first before resignation. Okay, so one of the things I like to do with collections is I can build workflow into the collection. So up here, I've got some collection sets, like here's all processing. Here's my different processes I would print with. So this is helping me kind of keep organized. Um, here, some portfolio stuff. I've got projects organized here, so I've got up no panorama projects. I've got a bunny of Langley's projects. I'm photographing the bunnies live in my town. So anything to kind of stay organized? I can create...
for that Now, I've got some other options, though, about collections that might be organizational like, Wow, I would love to be able to know that I could import photographs, put them in a collection, and then as I make my picks, move those into the next collection and then my edited into the next collection. So I have this structure I want to repeat over and over and over again. Every time I bring in photographs, it's my workflow is gonna be driven by collections because then I can go search all of my edited collections to find the photographs that are I'm editing. This is also going to show you how to import a catalogue as well. So this is a two for one demonstration. So I have a catalog that I'm gonna open up and show you That's called my workflow template. So we're gonna close out of this version of the catalogue and open up the light room template. The light room template has one photograph in it. You have to have one image for this process and workflow work. And if you're gonna import a catalogue in to your catalog, there has to be an image in it. If not, you lose your catalogues and collections. There's nothing mayor for it to do. There's nothing to really import. So I have a set of collections down here, and I have a folder collection set called Timpte and has 11111 in front of it. Reason for that is it's gonna put it at the top of the list when it gets imported, and then I haven't import over you and I have initial import, and then I have picks and rejects. Then I have a collection set because of a little icon there tells me it's a set and it has editing. I have round one round two and final edits that I have Weblog, Facebook and Instagram and then I have the final portfolio in print. So from a workflow standpoint, I have a project I'm working on. I'm gonna work on abstract metal, so for months and years, potentially, I'm gonna go out, photograph and find things that have metal in them that would go. All those photographs will then live in this initial imaging import. The photographs I've picked going to the picks, the photographs I have rejected would go into rejects. People always ask me, Why don't I have those it is rejected. Why don't get rid of it if I reject it and delete it? And it turns out it was important later. Software changes My taste change. My ability to edit gets better. So I don't want to ever get rid of the rejects. I might need something like that, or occasionally I'll reject something. But I'll have, like, three kind of variations of the image. And if I go back and I realized that's actually a better composition or point of view for this Siri's I'm working on. That's why. Don't get rid of the rejects editing. I have round one round two, round three for final, um, of sort of editing light at it like touch and it more and more than I think I'm finished. OK, my little weird world. Like I said, you're weird in your way. I'm weird my way, Okay, building my workflow. The Web folder is because I wanted to know, like if I put this photo anywhere and I put it on my blog's and I posted to Facebook that I put it on Instagram. So I built a folder for that collection for that, and that way I can go search instagram folders and to see your instagram collections and see what photos been posted. Instagram and then final are the two that actually matter in the grand scheme of my World is portfolio and print. Has it been printed? And is it in? My portfolio is in a portfolio level piece, and this gives me the opportunity to say there's portfolio level work in projects, but I don't want to necessarily move everything out and into a portfolio like it lives with this body of work. But it's a important portfolio peace. If I was gonna build a retrospective of my work, that would be kind of its its purpose. So that's that workflow. Now, when I work on a new project, I worked to this process pretty much every time. That is a lot of work to create over and over and over again. So I create the project. I got to create the collection, said that I could create the collections and then I'm gonna create the important and I have somebody looking out thinking I would never do that. I needed this. This is actually where my workflow is leading me. And if I don't like this, Werfel, if I'm like round to edit is too much. I'm gonna delete that. I'll just delete that collection. I'm not The collection said delete that collection. Okay, so now I have round one and then I'm going to say final. I'll just rename the final Let's say like, this is what I've decided my new workflow is gonna be. What I'm going to do now is in the key to this pieces. You'll notice this photograph, which is nothing but a white box I built in photo shop is in every one of those collections. So for this little trick toe work, the photo has to live in the collection. What we're gonna do is we're gonna import this collection into it would be my main catalogue. So we're gonna import it, and it's gonna build these collections with that one little photographing him. Then I could just delete the photograph, but the collections remain intact. So a lot of work that I'm automating there is no round about automation. Wait up, build a preset for this. I beg for preset collections. And when I talked to the injuries about their like build a catalog, I'm like No, I have to get a look. Um, and clearly, I'm one of the few people who think this is important, but I think workflow wise, this is important to build that structure if you're going to use collections efficiently and this is also the import piece.
Class Description
AFTER THIS CLASS YOU'LL BE ABLE TO:
Build an efficient Lightroom workflow for organizing and editing
Organize your Library with Folders, Smart Folders, and Collections
Master Lightroom's image editing tools in the Develop Module
Learn to print and manage colors from Lightroom
See the latest updates, through the February 2019 version of Lightroom
ABOUT DANIEL'S CLASS:
Turn your Adobe Lightroom Classic CC catalog into an organized collection of images even Marie Kondo would be proud of. In this workflow-focused class, you'll build a streamlined, efficient workflow from organization to image editing. Using Adobe Lightroom Classic CC, you'll learn best practices for editing and organizing inside Adobe's Creative Cloud software, then build a workflow suited to your style of photography. Take advantage of the latest Lightroom tools and master a start-to-finish Lightroom workflow.
Beginning with organization, master Lightroom's catalog tools from essentials like Collections to premium features like template catalogs and import presets. Learn how to go from a mess of images to a catalog that's easily searchable.
Then, amp up your images with an editing workflow designed for both maximum efficiency and image quality. Learn how to use Lightroom's adjustment tools, from the large-scale global edits to the minute details. Daniel shows photographers how to radically cut workflow time while improving the quality of your images and the organization of your digital world.
Looking to master Adobe Photoshop Lightroom CC to edit photos anywhere instead of the desktop-based Lightroom Classic CC? Try Daniel's Intro to Lightroom CC for Beginners class, which tackles the mobile-friendly photography plan with 1tb of storage.
WHO THIS CLASS IS FOR:
Beginners new to Adobe Lightroom Classic CC
Enthusiasts and hobbyists ready to build a more efficient workflow
Advanced photographers that simply haven't found an efficient way to organize images
SOFTWARE USED:
Adobe Lightroom Classic CC 2019
ABOUT YOUR INSTRUCTOR:
Beginning his career working for Adobe's help center, Daniel Gregory is known as an expert in everything Adobe photo. The fine art photographer is certified by Adobe in both Lightroom and Photoshop, along with working as an instructor during Photoshop World. His classes cover all levels of Adobe photo editing, teaching newbies to professional photographers.
After working in the tech industry, Daniel switched gears for a more creative life working as a fine art photographer and educator, based in Washington state where he also teaches in-person classes at the Photographic Center Northwest. Hosting the podcast The Perceptive Photographer, he helps other photographers face the many challenges presented to the creative community. He now works with both film and digital photography and often mixes the two mediums, allowing the techniques and technologies to overlap. 
Reviews
I watched this course live. Really good!. Of course, I like all of Daniel Gregory's classes. It's a real treasure when one finds a really good teacher who thinks like oneself. I thought that I already knew Lr well so I was really surprised about how much I learned from this course. I learned so many ways to improve my workflow efficiency.
I was impressed by the amount of information covered in depth, and by Mr Gregory's teaching style. I'm somewhat new to Lightroom and found his explanations of its capabilities, and why you would use it rather than Photoshop for specific processes, enormously helpful. I especially appreciated his lessons covering printing. This is invaluable information. Great class.
This was a great course. Daniel certainly explains it well and in terms I can understand! Super worth it and learnt loads of new tricks! Great job!!