Adobe Lightroom Classic Fundamentals
Philip Ebiner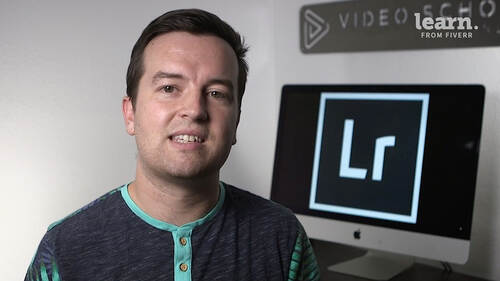 Adobe Lightroom Classic Fundamentals
Philip Ebiner
Class Description
AFTER THIS CLASS YOU'LL BE ABLE TO:
Import, organize, and filter your images in Lightroom Classic CC.
Use all of the tools in the development module to edit your images.
Master advanced skills such as creating and importing presets, using color profiles, creating panoramas and HDR images, and fixing exposure and white balance automatically.
Use advanced portrait editing techniques to enhance your portrait images.
Navigate the map, book, slideshow, web, and print modules.
ABOUT PHILIP'S CLASS:
With visual content being such a huge part of our daily lives, being able to edit exquisite images like a pro is an in-demand skill that can skyrocket your career.
From importing and organizing photographs and using the tools in the development module to exporting high-quality images, this class covers everything you need to know to edit great-looking, impactful photographs.
The class also includes several complete edit process examples to demonstrate different styles of editing from start to finish. Join world-renowned expert, Phil Ebiner, as you go from absolute beginner to advanced Lightroom Classic CC user.
Note: This class is for Adobe Lightroom Classic CC and not Adobe Lightroom CC
WHAT YOU WILL LEARN:
How to organize your images using collections, ratings, flags, filters, and face tags
How to crop and rotate your images as well as correct white balance, exposure, color, and saturation
How to work with sharpening, noise reduction, lens corrections, and split tones
How to apply graduated, radial, and brush adjustments, and work with range masks
How to fix blemishes, whiten teeth, enhance eyes, change eye color and lipstick, contour faces, remove wrinkles, and smooth skin
How to edit in different styles including night edits, portraits, products, nature, action, landscape, travel, architecture, aerial and much more
WHO THIS CLASS IS FOR:
People who have no to little experience with Adobe Lightroom Classic CC
Influencers and brands who use photographs and want to elevate their content
Videographers, cinematographers, photographers and editors who want to learn how to edit images in Adobe Lightroom Classic CC
E-commerce businesses who want to edit product shots for their websites
Portrait photographers who want to learn basic portrait retouching
Creative professionals who want to diversify their skillset
People who need a refresher class on Adobe Lightroom Classic's features
Anyone wanting to learn how to use Adobe Lightroom Classic CC
Beginner to Intermediate
SOFTWARE USED:
Adobe Lightroom Classic CC
ABOUT YOUR INSTRUCTOR:
Professional video and class creator, photographer and teacher to 1mil+ students. Phil has 10+ years of professional experience in the world of video & photography. He has created 1000+ videos and award-winning documentaries, and works from his home studio near LA.
Ratings and Reviews
Student Work