Advanced Photo Editing in Capture One
David Grover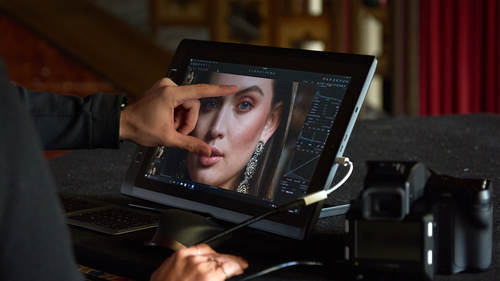 Advanced Photo Editing in Capture One
David Grover
Class Description
Just how far can you go with a RAW file? How much 'data' is there to play with? Are you missing out on the true potential of your images? Join David Grover, Capture One educator and expert, as he shows you a variety of techniques to really stretch your images more than you would have believe is possible.
In this class you'll learn how to:
Work on your images with local adjustments for
Dodging and Burning
Local sharpening and noise reduction
Removing elements of an image
Correct perspective issues with keystone adjustments or use the same tool for creative effect
Build your own styles to quickly apply your look to batches of images
Create dramatic black and white images
Learn how to maximize the potential of the RAW files you have in your camera with this class.
Software Used: Capture One Pro 10

Class Materials
Bonus Capture One Discount
Ratings and Reviews
This is fabulous - even though I use Capture One regularly I always learn something new from listening to David and this is one of his best - if David is the teacher then get the whole series is my advice - well worth the investment
In this class David shows what editing can be done in CaptureOne and when it is time to use an external editor. There are lots of features in the program that David brings out to make the editing quicker and easier. The class also shows how much can be done in the program without going to an external editor, thus saving time and effort in editing. As usual, David presents the information in a manner that is easy to follow.
Student Work