Alien Skin Software Demo
Products and Demo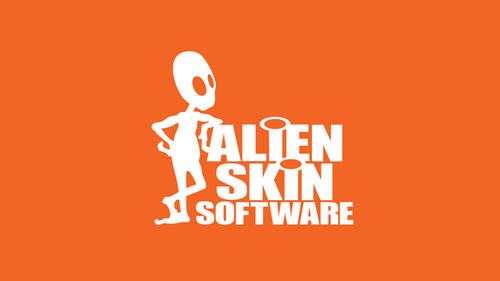 Alien Skin Software Demo
Products and Demo
Lesson Info
Products and Demo
Howdy, my name is Lisa Carney and I'm a finisher, retoucher, composite artist and I'm here to talk to you about one of my all-time favorite companies, Alien Skin. Alien Skin is a long-time friend and veteran, industry veteran, of Photoshop community. They make amazing plugins and apps for Photoshop. I have quite literally been using their products for decades and I'm in love and I'd like you to be in love so I want to talk to you about some of the products they offer. Snap Art is a program that does, actually really quite amazing, painterly effects on any image you have so if you want it to look like oil painting, if you want line art, if you want a photo sketch and the thing about Snap Art that's so exquisite is that you can change it. It's not just a one button click and you're stuck and right now, you can see, there's kind of a resurgent of that 1980's Drew Struzan poster kinda look. You wanna create that quickly and easily and inexpensively, Snap Art's your baby and you won't have ...
to go through four or five plugins or four or five filters to get the look you want, it's amazing. Blow Up, I honestly can't say enough about Blow Up, Blow Up for me, I work in the entertainment industry a lot, and we have these files that are teeny tiny, little tiny files and they need to be huge. They're going on outdoor billboards and Blow Up, honestly, I don't know how they do it, they enlarge the file, you get a really beautiful grain structure, it's fantastic so on needs where you need to really blow it up, you wanna take a chance with that, it's fantastic. Eye Candy. I'm gonna get verklempt. Eye Candy, it is undoubtedly one of my absolute favorite products of Alien Skin. Eye Candy is so simple and I use it primarily in entertainment for type and I challenge you guys to take a look at some of your favorite movie posters, I guarantee you 100%, you're gonna see these effects on those movie titles and it's all through Eye Candy. So with Eye Candy, what you get is you can do, for example, on the chrome, you can do amazing chrome effects and I'm not kidding you, it's a click of a button, I mean quite literally. Click, button, you get a look. You can customize it, you can customize your lumps, very sexy term, you can customize your bevels and you know what you can do? You can use this in combination with this bevel function. I find folks forget about this. Eye Candy has this amazing bevel and you can take a bevel in the back and then put a front plate on it so you have two layers and you get the most amazing effects and you can use 'em with smart objects so you can change it, let's say for example, you need to res this up larger and the effect changes, well then you just come back into your dialogue box and adjust effect. It's amazing, I love this, it's a total, total love thing and you'll love it, too. In addition, the other favorite thing I have, especially for my industry, you can replace that reflection with whatever image you need like that, (snaps) it's fantastic. And then I wanna tell you about something I think people don't ever look at and I'm not sure why. The shadows. Honest to Buddha, the shadow function in Eye Candy is exquisite, you can transform, you can change things, it is a thing of beauty so thumbs up for Eye Candy. You definitely wanna give it a go and I think it's one of our best kept secrets in Hollywood that I'm actually lettin' out. Now for today, what I'd really like to do is kind of dive into Exposure X3. Exposure X3 is an advanced RAW editing plugin and, or standalone software, it's amazing, it's non-subscription. I'm gonna say that again. It's non-subscription. You do not need to buy this, buy a monthly subscription to this and that is a huge plus for this. It's, we're gonna take a look, it's got a very flexible workflow, very flexible. It's easy to use, the interface is great. It is crazy fast and this is coming from someone who likes to do the things fast. Blazing, blazing fast and it's absolutely gorgeous and beautiful so we're gonna take a look at that and, well, I hope I impress you, I hope I impress you with the brilliance of these product. So, here's some new features in X and they've been updating it so it continually gets better and you wanna go in and check and see what's goin' on in there. So you've got side-by-side viewing now. So you can imagine, when you're working, and you've got a revision or a change or you want to take a look, you can put multiple views in so you can see it all at the same time so you don't have to actually apply effect and then look at it, you can have 'em all up at the same time and make your decision. You know how many times you do that? You do a comp change and you're trying to see it and you have to actually apply all the effects and then open up the files and then look at 'em and it's a pain. In here, it's crazy easy. They've added a linear and radial brush so if you're doing targeted healing or cloning or cleaning, you can do it with that. Virtual copies for multiple editing, it's amazing. This is why it gets so fast is that virtual editing. And then for, the one thing I haven't mentioned yet, it's actually a great program for grouping, cataloging and collating images. So if you're photographers out there and you have a bulk of images and you need to manage them, it's excellent for that. In addition to that, you can see they have keyword collections for flexible grouping, you can type in whatever you need and it's really intuitive. Really intuitive. Print capabilities, you can actually print right out of X3, which is kinda cool. And then hue saturation and luminosity controls and targeted adjustment tools, it's really, really good. I think it might become your new camera RAW editing preference. Now, we're gonna dive on in. I have to say, there's effects in addition to these, we're gonna talk about, and presets, and I kind of like to tile this as my all-in-one plugin. So no longer do I do my camera RAW editing in one software and then go back into Photoshop and then try out different companies' plugins or Photoshop plugins, you can actually do it all-in-one and that saves a ton of time. And it's fun. All right, so were gonna take a look at some, we're gonna dive on in, take a look and here's an original, here's an X3 treatment that took about 30 seconds. Conservatively, I'll say that. And what I wanna talk about in addition is that you've got your basic panels so this is really, really handy and very familiar, I think. So what that means for you guys, if you try it out, you're not trying to learn something brand new. You're not reinventing the wheel. It's a workflow that most of us are very conscious of already and so it's not too difficult to get into it. Familiar RAW editing. I think this is really important. I think this was really smart of them as well is the languaging and the functions are all familiar. So you know how it is, when you buy something new and you start over and you're like where is everything? No, it's all in very familiar spots so your methodology doesn't need to change for you to embrace this new software. Definitely my favorite part of this program. Okay. I mean, I'm gonna geek out a little bit to be really honest. Smart presets and what I mean by a smart preset, is not only do they have these, all these lovely, and they're really beautiful, presets already put in there for you, I call 'em smart because here's two things you can do and I'm gonna demo this in a second. All you have to do is hover over it and your image will change so you don't have to commit. You can just go ooh how does this look? And for someone like me, especially when I'm looking for inspiration and that's what I use the presets for, it's so nice to not have to apply everything, I can just kinda take a look, take a walk and in all honesty, it really helps guide me in making some decisions and then the other thing I love about this program and I really wanna emphasize this is when you have a preset, most other RAW editing, when you have a preset, you can't get in there and adjust the original preset. Once you've picked it, you're it. You can add things on top, sure but you can't go under the hood. With X3, you actually can go ahead and change the preset to match what you wanna see and total value there, absolute value there. Another really cool function is this audition preset they have. They have this little, little like you're auditioning on a stage, little show and tell, and when you do that, what happens is you can put your layout right next to each other and you can apply different presets by dragging and dropping and just look at them and you're not looking at 'em small, you're looking at 'em in a comparative side-by-side so it's really rockin' and I hope you like it. It's a great program, it really is. All right so let's go ahead and dive on in. And let's take a look at some stuff. So I was lucky enough to go to Havana recently and I just wanted to use this image as a conversation starter to how this works. Now I wanna be really clear, gang. This is gonna be a starter and why this is gonna be a starter is this program is so deep. Dive on in and start lookin' and then you'll realize, everyday you'll find something new. Do you guys notice this application? This is the other thing I love. That is a smart object and I can have Exposure as a smart object attached to my camera RAW. That means I can always go back and make changes, always. Non-destructive editing, it's brilliant. And when I'm sharing files with other people, they can go as well. Now here's another thing that I actually really like. I like that when we're in camera RAW, excuse me, Exposure X3, what you can do is they have a dialogue box that'll come in and tell me what's new. Now, I need this because for me, what happens is I get a little lost and I don't know what's new. I haven't looked. And that'll pop up. If you don't like it, just turn it off with the little checkbox right here. Ain't no thing. And close that. All right, here are presets, they're easy to open. Pardon me, presets on this side. Look at 'em all. Look how beautiful these are. They're absolutely amazing and all you have to do is click on 'em, do you see, I'm hovering over? It's flipping. You pick one you like so let's say I like this preset right here, now I can come over here and say oh I'd like some effects, maybe I'd like a vignette. Dark vignette, light vignette. Maybe I wanna change the lump size of that. Maybe I wanna distort it. Look how flexible this is, you guys. It's absolutely amazing. They have presets. Oh, wait, look, I'm just running the cursor over. That's all I have to do and I can see it so I feel like, for me, it allows me to not waste time. Now I don't want to miss this point 'cause I think this is really important. Their overlays, they have amazing overlays that you can put on your piece down here, little click button right here, you can turn your borders off and on. Do you see that? Do you see that arrow? Right here, look. Look at all these functions. They're amazing and now I did say at the beginning I'm a Hollywood retoucher, I think I said that, well that means I have to work in high res and I'm gonna tell you one thing, their effects and overlays stand up to a high res blowup and that's fantastic for me. Do you see these lighting effects? Look how beautiful they are and they're all preloaded. See the delta, you can click there and pick whatever you want. You can change left to right, top to bottom. I'm rotating it. You guys see that? It's really great, you can turn 'em off and on. 100% flexible, 100%. And seriously, it's almost like having, this for me is like having these plugins, these other plugins that other people provide, only not high res, and look, it's all-in-one so you don't have to jump around. Now, here's the other thing, let's say you found a plugin you like, pardon me, a preset you like, and you've made all these changes, then you can just click here and say ooh, add that to my favorite. Now, this is really important for me because I have to duplicate my looks in multiple files, I can say yep, this is my favorite. I can say leave the description, what it's used for next job, whatever you need to do to communicate to your staff or yourself in a future time and then in your presets, my presets, look at this, I can scroll down here and I can pick all the presets I've looked at at an earlier time and look they're big, they're easy, you can touch 'em, you can feel 'em. It's really good. Seriously, do you see the depth that's in here? It's absolutely amazing. You're gonna love this. And I wanna talk a little bit more about Alien Skin. Let me get out of here for a second. Here's the thing about Alien Skin. They know they've got something good. I know they have something good. They believe in it so much, they'll give you a free trial. You can try it out for free and then, please, whatever you do, don't forget the Eye Candy. Honestly, it's the best purchase of all. Again, you can try it out for free. I think you're gonna be absolutely amazed at what you can do with it and they have discounted upgrading pricing if you've used other products which is really cool and I don't know if I mentioned but this isn't a huge conglomerate, this is a friendly company. If you need help, there's support, there's training. I cannot tell you how responsive this company is. They're amazing so it's not like you're calling this big bohema thing, you're trying to get tech support. If you need it, you'll get the information you need. You're gonna love it so give it a go. Thank you.
Class Description
Alien Skin Software makes award-winning creative editing tools for photographers and graphic designers.
Lisa Carney will be demoing their flagship product, Exposure, which is an advanced RAW photo editor and organizer that provides all the tools photographers need to complete their workflow. Exposure combines creative tools that include customizable film looks, fast retouching tools, and beautiful special effects. All edits are non-destructive and are available in a single, customizable interface. Exposure also provides powerful organizing tools, which speed up photo culling and help photographers organize large photo collections. Exposure also works as a creative editing plug-in with Adobe Lightroom and Photoshop.
SOFTWARE USED:
Alien Skin 2018
Reviews
What a great look into what Alien Skin is all about. Thanks!