Professional Photographers Critique Student Images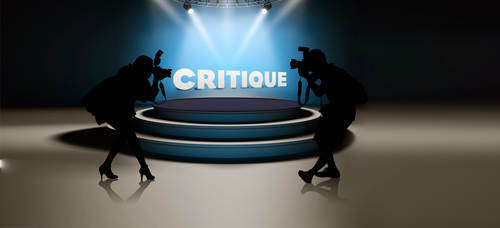 Professional Photographers Critique Student Images
Class Description
Have you ever wanted your best work evaluated by a top professional? Well, here's your chance! Creative Live is shining the spotlight on you during this photography critique covering three categories: Wedding and Family, Commercial / Fine Art, and Portrait. World-renowned photographers Sue Bryce, Scott Robert Lim, John Cornicello, and Bambi Cantrell will critique images entered by you, and provide invaluable insight and recommendations for improvement.
Wedding and Family Winning photos in this category will tell a vivid, emotional story of a major life moment.
Commercial / Fine Art Commercial photos will be critiqued on composition, style, and powerful portrayal of a brand or product. Fine Art photos will be critiqued for their unique creative vision.
Portraits This category is all capturing a person's essence, mood, and expression.
Reviews
This a great course. It's like you're taking a lot of what we learn into all the classes and applying it to the critiques. Everytime they give a tip I'm thinking "oh I remember X saying this." "oh I remember Y said that". When will the videos be available for download? I see the thumbnails and the link but it says to purchase to download. Thanks