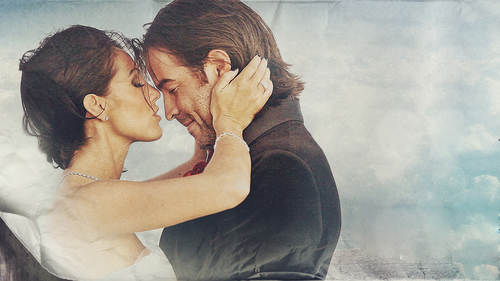 Class Description
Ready to find out what separates wedding videographers from sought-after wedding cinematographers? Join acclaimed event cinematographer Ray Roman for a crash course in wedding cinematography.
As he shares what he's learned about filmmaking working with NBA All-Stars, high powered CEOs, and everyone in between, Ray will guide you through every stage of filming a wedding, from first looks to post-production. You'll learn about the key gear needed for documenting weddings. Ray will cover basic film structure and time-shifting methods. You'll also explore both basic and advanced composition techniques that you can easily integrate into your workflow. Ray will also share his proven sales and marketing techniques for connecting with clients and turning consultations into sales.
By the end of this course, you'll have the skills you need to market your services, capture weddings on film, and give your clients a jaw-dropping record of their once-in-a-lifetime event.
Reviews
A couple of years ago, I made a bold and somewhat wreckless choice to take out a home equity loan in order to help finance my son's dream to start a wedding cinematography business. Together, we embarked on a journey to learn everything we could about the business. The most important choice we made was to purchase the Ray Roman Wedding Cinematography course. This class saved us so much money as it helped us understand our camera, audio and essential and non-essential gear. We were inspired by the artistry in Ray's work and have implemented many of his techniques in order to Improve the quality and production value of our films. In under three years, we have filmed over 50 weddings and our company is well established in our area. Buying Ray's class was easily the best investment I made for my son's business, One Night Only Films. Thank you Creativelive and Ray Roman for helping us start a successful and profitable business.
WOW!!! What an amazing experience. I had the opportunity to be there in studio with the creative live team and Ray and all I have to say is it was amazing! The creative live team was FIRST class and this course was jammed packed with information!!! Forgive me if I asked to many questions but I wanted just to pull all the info I could of out of Ray. From being there in person and owning the course itself I have to say that this is a MUST have for all cinematographers of any level! Buy it and watch it again and again! Thank you creative live for this amazing opportunity! -Aaron gracemedia.info
So good, that I've returned to it again! An incredible course, filled with information. Along with Rob Adams' course, I believe this to be the best Wedding Cinematography training possible on the Net. Ray is an absolute genius. Humble. Respectful. Intelligent. His tips of using the bride to get things done his way, are genius. The way that he constantly refers back to his wife, is great. He speaks in a way that trains the brain. I take in every word because of his presentation skills and what he did with a monopod helped me greatly in my first wedding. After viewing both this and Rob Adams' course, I feel ready to start doing this. More of the same, Creative Live! I would love another two tutorials like this, and would instantly purchase them! Thank you and thank you Ray! Inspirational.