Beginner Photoshop Compositing
Jason Hoppe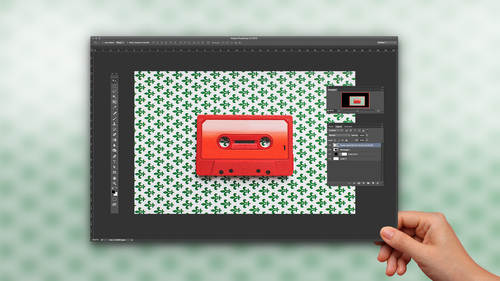 Beginner Photoshop Compositing
Jason Hoppe
Class Description
Gain confidence in the basic steps for creating a convincing, realistic composite image. Learn how to choose images that have similar lighting and color balance, and pick up tricks for creating well-defined selections. Bring these images together using masks and layers, and add the finishing touch by adjusting the color balance.  

Software Used: Adobe Photoshop CC 2015

Class Materials
Beginner Photoshop Compositing
Ratings and Reviews
He is such a good instructor. This is a completely basic class, with a little advanced stuff thrown in for good measure. Remember, back in the day, when you'd look at an image & you'd say, "That's totally Photoshopped," but it wasn't said in a nice way? Jason makes it Photoshopped, but in a positive, magical way. He's made me see that I can do this! I can't wait to try out his lessons. I'm so glad I purchased this class. 🤗
I Just loved the instructor, his voice and accent are so easy and the course was quiet funny. Easy language and material very dynamic, focused on the subject. Love his voice, sexy.
This class is amazing for beginners to compositing. It is literally step by step the fundamentals and basics you need to know and he is very clear and easy to follow. Great class!!!
Student Work