Beginner Photoshop Troubleshooting
Ben Willmore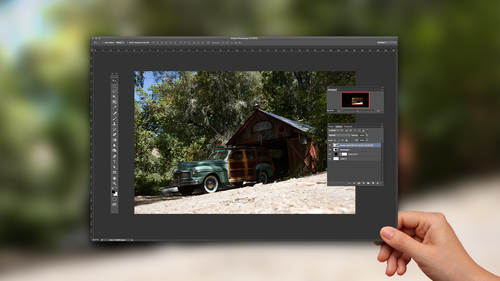 Beginner Photoshop Troubleshooting
Ben Willmore
Class Description
Discover solutions for your everyday Photoshop troubleshooting. You will learn how the misapplication of Photoshop's workhorse functions - selections, layers, masks, color mode and more - can create problems that cascade throughout the rest of your project. Develop a mental workflow that will help you quickly diagnose and fix these issues in the future.  

Software Used: Adobe Photoshop CC 2015.1.2

Ratings and Reviews
Thank you Ben! So much great information. How much time have I wasted trying to figure out why so many of these quirky things are happening?? I'm so happy to have the reasons now! I've been using ps for a few years now and would recommend this class to beginners or any self-taught individuals (like myself). Thank you again!
Another excellent course from Ben. As always, he is well-organized and explains clearly with mini summaries for each section that reinforce rather than feel redundant. Love his teaching style and even though this is in the Beginner track, I picked up some new tips and locked in some good triage ideas for when things don't seem to be working right.
Fantastic. These lessons are very useful to me. I appreciate for what you have done. Thank you so much
Student Work