Beginner Type Design in Photoshop
Khara Plicanic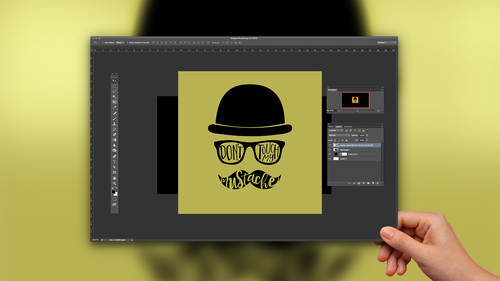 Beginner Type Design in Photoshop
Khara Plicanic
Class Description
Celebrate Adobe Photoshop's new (and much anticipated) Glyphs panel with this crash course on creating beautiful typography design. You will learn some all-star moves for getting the most from your fonts, and you'll walk away with new skills for creating word art for any application (print, web, mobile, and more).  

Software Used: Adobe Photoshop CC 2015

Class Materials
Beginner Type Design in Photoshop
Ratings and Reviews
I loved this so much. It's short and sweet and gave me exactly the information I was looking for. I wanted to start designing printables for my Etsy shop and didn't know I could do what I wanted to do in photoshop (which I already had as a photographer) and I was so happy to find out I don't need to upgrade my Creative Cloud subscription.
Kahra does an excellent job of conveying what could be boring material by using real life teaching. I learned so much and the course instilled a desire to use the techniques and learn more about typography. Thanks for the great lessons and the enjoyable course!
Amanda Zarifah Photography
Watched the live broadcast of this course during Photoshop Week 2016 and am really happy that I did. I learned a lot of new tricks with type in Photoshop and really appreciated Khara's teaching style. Thanks for offering this!
Student Work