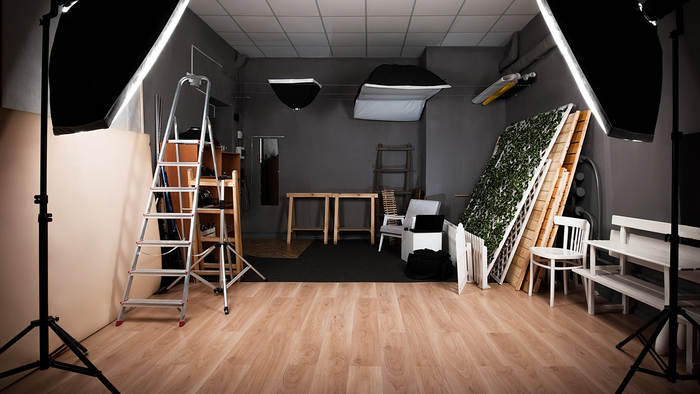 This course is fantastic! You don't need a lot of money to start a studio or go on location. Mike shows some great easy hacks anyone can use to create a studio and create professional photographs that will earn you the money to then purchase more pro equipment. I got some great ideas I'll be using on my next shoot!  - CreativeLive Student | Oct 29, 2016
Getting started in photography and looking to go beyond natural light? Not every piece of equipment needs to hurt your wallet. Join Mike Hagen as he shows you how to create your own do it yourself home studio. He'll show you to create a $10,000 DIY photography studio on a budget and how to utilize and still create quality looking images. You'll learn:
How to find and create grip equipment by shopping at your local hardware store 
How to create a tabletop studio in your home 
How to put together and light a portrait studio on a budget.
You don't have to have your own studio space or purchase thousands of dollars worth of equipment to build your portfolio of images. Join Mike as he gets you expanding your portfolio so you can gain the clients to eventually purchase the gear you want to own!