Business Management 101
Tara McMullin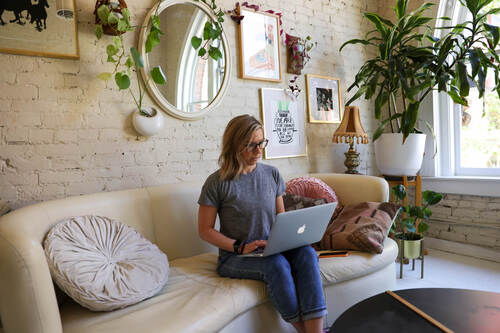 Business Management 101
Tara McMullin
Class Description
AFTER THIS CLASS YOU'LL BE ABLE TO:
Rediscover your passion for your business
Stop chasing invoices and get paid faster
Jumpstart areas of your business that have been overlooked
Level up your overall business management strategy
Spend less time on damage control
ABOUT TARA'S CLASS:
Managing a business can often feel like a juggling act. You're constantly supporting multiple projects that are all at different stages of your process. It's a full-time job by itself.
What if you could reclaim that time spent juggling projects and managing processes? Best-selling instructor, author, and entrepreneurial thought leader Tara McMullin shows you how to do just that using Fiverr's powerful workspace tools. With over a decade of experience, Tara shows you ways to streamline your business with simple but powerful strategies.
Reignite the passion needed to keep your business moving. Tara McMullin's expert insight on Fiverr's Workspace will help you hold it all together and reach your next goal without missing a beat (or dropping a ball).
WHO THIS CLASS IS FOR:
Enthusiastic new professionals with a desire to strengthen all areas of their business
Focused business owners looking to streamline with management strategies
Hardworking business that could benefit from a fresh new look at their processes
ABOUT YOUR INSTRUCTOR:
Tara McMullin is the founder of CoCommercial, a digital small business community for entrepreneurs serious about making money, impacting their communities, and transforming the lives of those they love. She's also the host of Profit. Power. Pursuit., a podcast that takes you behind the scenes of successful small businesses. Entrepreneur named it one of 24 top women-hosted podcasts for business owners.
She's the creator of Quiet Power Strategy®, a business design system that helps you break through the inevitable earning plateau, and a bestselling Money & Life instructor on CreativeLive. Tara's work has been featured in Fast Company, Inc, DailyWorth, Forbes, and The Huffington Post. 
Ratings and Reviews
Fernanda dAvila Melo Sarmento
Student Work