Color Techniques For Retouching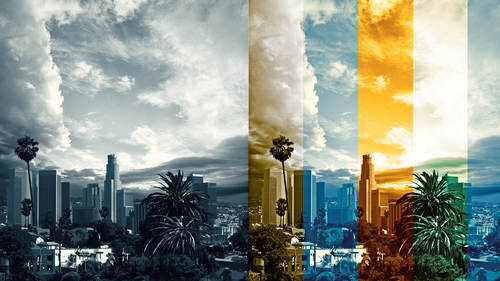 Color Techniques For Retouching
Class Description
There are countless options for manipulating, changing and correcting color your photographs. Clear up the confusion by joining professional finisher, Lisa Carney in her exclusive class focusing just on color. In this course, Lisa will identify and clarify different adjustment layers, walk through a professional's workflow for color correction, and dive into working with curves.
You'll learn:
How to work with gradient fills and gradient maps
Working with Hue and Saturation
Setting up a Color workflow system
Using Gradient Maps for Color Correction
How to use curves for matching color and tone
Handle color like a pro by learning from one of the best retouchers in Hollywood. Join Lisa for this extensive and in-depth look on working with color in Photoshop®.

Software Used: Adobe Photoshop CC 2017

Reviews
This is an EXCELLENT class for Photoshop users! Lisa is very professional, knowledgeable and, also, a delight to watch and listen to! Not only that she explains the concepts but she also shares her own experience and her practical ways of using those concepts! Great, great class! Thank you, Lisa and CreativeLive!
This course has an abundance of useful information along with professional tips based on actual field experience. This course is definitely one I will come back to from time to time to reiterate the information. For this reason the way it is organised is perfect to find information about a specific technique or adjustment layer. It is well composed with some humour and advanced information. Loved it and highly recommend it for people who want to deal with the little details and get things exactly the way they want. Not suitable for lazy or sloppy people who just want to get the job good enough for sharing but don't care about getting it perfect for print.
I am really enjoying this class! Lisa makes complicated concepts easy to understand. She presents various ways of doing things so that you have options and can use the method that best works for your own situation. She moves quickly through the material, which I appreciate, and I since I own the class I know I can go back and review material when I need to. I love her style and approach to teaching, as well as her real world anecdotes and the way she shares her experience, both good and bad examples from her career. I'm so glad I purchased this class!