The Ultimate Lightroom Classic CC Workflow
Using the Lightroom CC Print Module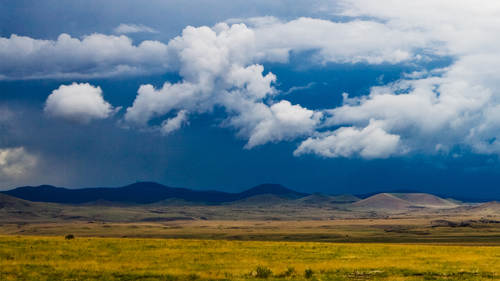 The Ultimate Lightroom Classic CC Workflow
Using the Lightroom CC Print Module
Lesson Info
Using the Lightroom CC Print Module
So let's go backto light room then and let's go into our set of prints here and I want to print this so I want to print this and I want teo print it here so I could be working on my work flow and I'm editing files and I'm going to start up loading fairly soon because you know, yesterday we did all of our selecting and, you know, putting in organizing and doing all that kind of stuff we did that and so we started we flagged it we keep teo keyword that all that kind of stuff today we've been we we would go through the entire event and adjust all the images so that they were normalized we might add some cool effects to some of them we might do some burning and dodging remove light poles if that was necessary, all those kind of things we would probably be doing to these images but then there's a whole set of work full of that needs to happen after we finished the images we need thio build books we need to put things online we need thio build a proof book for the client there's all that stu...
ff that happened so the things that I give to every client I'm going to give a proof book to every client so I have to build that I'm going to put all the images online so the client khun proof them online, and they can have their friends and family see them online, so I'm going to build that I'm gonna build a slide show for every single client so that they can then have something that kind of marries them to my favorite images gives him some emotional music to listen to something you know, that really drives home the total event, so I'm gonna do that. So these are things that need to be done, but in the meantime, while those air happening, I can also be doing some little gift things, so, like a thank you card or I could be doing a gift print for them and a gift print doesn't have to be super expensive on my part, but it can feel very expensive. So that's an in house printer. So when you want to give a nice little gift print that's, when you use an in house printer or when you want to create a really nice gift card or a thank you card that's an in house printer and with the right kind of paper and the right printer, you can really sing that home. And so what we're going to do right now is going to teach you how to design prints that will take you. Seconds to make and then while you're doing the rest of the work, those could be printing out so that you can then cut him up and use them or you can if you use the right size paper, you don't have to cut him up, but we're going to show you how to do that. So I'm going to take this image because it's the image that we're on, I want to print it, and so what I want to do is I want to go into the print module, so I go into the print module and inside the print module you'll see that I have a piece of paper. That paper is thirteen by nineteen because that's the size of the printer, so that means that most of my prints are going to be thirteen by nineteen or smaller because that's the size of print paper I have, plus, I think that's a pretty good sized print anything bigger than that is a little ostentatious, and if I need something bigger than that, I can always go to my printer, which is white house custom color and they can print and they can't even frame it for me, so they just send back the framed prints have done, but it's more expensive to do that, so I'm just doing a gift print, then maybe this is a better option because it cost me five bucks instead of one hundred whatever okay all right. So here I am in the print module and I want you to know I want to introduce you to it and that's on the left hand side you can see that there are collection's just like before but there are also print templates were going to make a print template so that we have a perfect print that will print out every time if you want to add stuff to it like you can add your logo to the print you can add a watermark to the print you could do a lot of that kind of stuff on a gift print I'm not going to do any of that I'm going to sign it. You gonna sign the gift print and then I'm gonna hand it to him okay um so over on the right hand side we want to create that structure down at the bottom left hand side is the page set up so you see that if I click on the page set up I just simply click there and asks me what kind of printer using so we're using a cannon pro one printer and it's just right over here to our side and cannon brought it here so I didn't have to cart it in but we appreciate him for doing that because it is a fantastic printer so the cannon pro one siri's is the printer and we're going to choose the paper and notice that we've chosen the a three art paper margins thirty five that's the paper that that's what our paper wants it to be and so that's the paper we're choosing on dh then we're going to choose whether it's a vertical or horizontal orientation doesn't really matter because it'll turn it so whatever you want, but but just know that that's available and hit okay, once we do that, then we're going to come over to the right hand side and this is where we're going to decide all of the details. For instance, we're going to have a box here so I could change the size of the box to be, you know, much smaller I could change it to be you know I could I could say, you know, this is going to have a top margin that's pretty, you know high or I say I can put it anywhere, so if I take the top margin up, it pulls it down. If I take the bottom it's sends it up, I could also come to the page set up and this would be a very beautiful thing to do if I turn this toe vertical orientation, click it now I've got to see how it's doing this but it says rotate to fit I can turn the rotate to fit off and then I can take this and say, okay, I don't want any margins I wanted to be a bigger print so it's gonna be like that and then I can take the boy bottom and move it up. So now I have this really beautiful top waited print so that I so and then I could just like I could write something down here you're going to be very pretty um and then once I've got that all set up or the other option is I could say I want to add, you know, I want to print for the time and then cut them up and make them into gift cards or thank you cards, so if you wanted to do that, then you would say, okay, I'm gonna make four a grid of four and then I'm going to tell it to repeat the image over and over again and then I'll just say, ok, how much spacing do I want between the rows and there? How much of ah left and a right margin do I want? And then see how it's creating these cards for me and then I could just print all those cards out and then just use the paper cutter and cut him up and go ahead and sign them or if you wanted to a really good ideas tohave paper that's five by seven size or a eight by ten size and then literally just print like a siri's of five or six gift prince that air small that they could like hand out to their friends or family but they're really nice paper they feel nice you put him in a little package and they can feel that because I really think we do we talk about that the lost art of paper we talked about that that that we've gotten to a point where our generation has a lot of photos but nothing to show for it and if the power goes out they've got nothing they don't have books, they don't have prints they don't have wall prints they've got nothing and so it's really nice in an age where people on ly feel this toe hand them something real handing something real is really, really important and that's why every single one of my clients is going to get a proof book like this every single client I don't care who you are you're going to get a proof book that you can you know you can flip through you can look at it you can see all the images with their numbers but you can also see you know my favorites nice and big and it's a really well designed beautiful little proof book and it's made my blurb and it's made directly out of light room we'll show you how to make this tomorrow um but everybody's going to get one of these because I want them to hold something physical in their hands whether or not they get an album is really up to them if they if they don't want an album fine but they're going to have that because I want them to have something physical but I love to hand them little gift card the glove print car thank you cards with their photos on it I love to hand them a gift prints so that they can see plus if you hand him a gift print they know what the quality should be in a day and age where people buy discs and that's okay but you have people going by your discs that's fine but you better give them some prints with it so that they know the quality that they should be getting and then when they go to wal mart and print and they don't get that quality they look at it and they go oh then they got to come back to you for the real print if they could see the quality difference sometimes they can't but if you were giving discs away or if you're selling discs just make sure a print is coming with it so that people know what quality they could be getting if they came back to you all right so I am going to once I've set this up and let's just say I want had to do one I just want to do the one print and I wanted it to be a nice sizeable print so I wanted to be like that and then I was going to bottom way I put a little weight on the top there and I was going to cut off the bottom little part of that so that it was more of ah almost square print and that's what I wanted to do then I would go over here to the print template area hit the plus button just like you do in the in the preset area and I'm going to name this yeah now I want a name this according to several things, but before I make it I probably ought to talk about the printer paper itself so we're using cancer on paper anyone heard of cans and paper so cancel paper is a paper company that's been around for a very long time and so some of the artists that use their paper are like men, eh shargel? So we're talking the real artists of the past were using their paper and now they make printer paper as well, so they've been around for a very long time and it is astounding paper when you touch that paper it is a different experience is not an inkjet print it is a piece of art because the paper itself is a piece of our
Class Description
Adobe Photoshop Lightroom is the industry standard for post-production workflow and in The Ultimate Lightroom Classic CC Workflow, you'll learn Jared Platt's gold standard for retouching and managing files quickly and efficiently.
In The Ultimate Lightroom Classic CC Workflow, Jared will show you how to radically cut your workflow time while improving the quality of your product and the organization of your digital world. 
Jared will teach you how to:
Protect your images with simple backup strategies
Manage your files to enable seamless and immediate recall
Get your computer and software to run faster
Efficiently cull and retouch photographs
Create impressive photobooks and slideshows
Take advantage of video editing tools
Improve your SEO using Lightroom features
Deliver and share your images directly from Lightroom
Jared will share tips on improving every phase of your workflow – from shooting to archiving. You'll learn how to take advantage of the latest Lightroom tools and features and become faster and more skilled at adjusting your images.
Whether you are new to Lightroom or simply ready to improve your process, The Ultimate Lightroom Classic CC Workflow will help you organize your images in Lightroom so you have more time to focus on the other important aspects of your business.
Software Used: Adobe Lightroom Classic CC

Reviews
I've been using Lightroom for about a year now. I'm pretty comfortable with the basics and a little more. Sometimes knowing what I want to learn next depends on knowing what's out there to be learned. I listened in to this course from work to get an idea of whether there was enough new content to warrant buying the course. Though Jared covers lots that I know, he filled many small things I didn't know and covered some bigger topics that were new to me. I decided that I wanted to own this course because I respond best to structured learning, and Jared starts at point A and carries through to point Z, so to speak. I have watched his live and rebroadcast courses before and I really like and learn from his teaching style too, so I'm sure this course will be the boost I need as I prepare to subscribe to Lightroom CC instead of just using my local copy. Though another reviewer's tone wasn't very nice, I have to agree that it would helpful to have a written synopsis or outline of courses to help when deciding whether to purchase. Looking at the titles of the included videos is helpful, but not enough. This would be especially useful when a person hasn't seen the live broadcast first, and is simply evaluating a course in the course library.
I learned a lot from this class when I took it a long time ago. I'm not as fond of his ego but that's fine as I don't have to be around him all day long. What I found extremely useful was the video on synching Lightroom Presets. I set this Dropbox synching system on my laptop and desktop Mac computers and it works perfectly. I also use it for other programs as well like Photoshop and another program called Keyboard Maestro. Thanks for your help Jared. Much appreciated trick.
I am new to Lightroom and from the start of the course it became very clear to me that Jared is one quality person with a real passion to explain everything with great skill and a motivation for success. I did not hesitate to download his course as this is the basis for my personal development and the journey to experience great photography.