Create Your Dream Career
Michelle Ward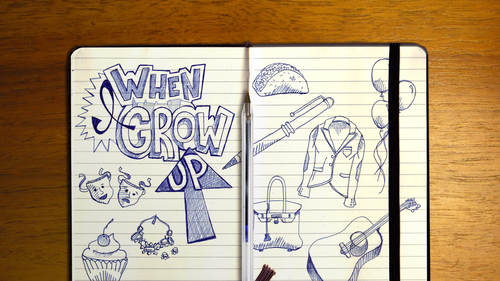 Create Your Dream Career
Michelle Ward
Class Description
Does your work feel soul-sucking instead of fulfilling? Are you ready to transition into a career that excites you? Join Michelle Ward for an exploration in uncovering the skills, passions, and strengths that will help you create the life you've always aspired to live.
In this course you'll learn how play can (and should) inform your career choice and steer you towards a career you love. You'll explore how personality and lifestyle can guide you towards the career that's right for you. Michelle will help you identify the fears holding you back and devise strategies to prevent them from stifling you in the future. You'll identify the core skills you already have and target opportunities for cultivating new strengths.
Whether you're unclear about what your true passion is, feel like you could never pick just one thing, or are simply unsure of where to start, this course will put you on right track to creating your dream career.
Class Materials
Michelle Ward - Create Your Dream Career Workbook.pdf
Michelle Ward - Operation Creative Career Cheer.pdf
Ratings and Reviews
This class was sooo incredibly fun and inspiring. It was wonderful to meet Michelle and interact with her in person. She is warm, kind, approachable and genuinely passionate about helping creatives find a career they can love. Having been raised to believe that the only route to a secure retirement was to find a job with a pension or, at least, a good 401k, this class gave me the courage to believe that I could do work I love and still finance a fabulous life in retirement. It also put things in perspective because it helped me to see that I deserve to be happy as much as anyone else who has carved a successful niche for themselves doing work they feel good about. And, it reminded me that if I try something and discover it isn't the right fit, the worse that can happen is that I go find that job with a pension at that point. So what? Why not me? Amen! xoxo, Jen
My dad used to tell me, "You don't get to do what you love. You just learn to love what you do." For years and years, I've been wandering from job to job wondering why I just wasn't feeling the love, no matter how much I learned to be good at what I do. Although, I tried to resign myself to the idea that work would always be something to dread day in and day out, I couldn't help but day dream about the elusive "perfect" job! I searched for years for tests or counselors who could help give me some direction as to what I would be good at and just before I lost hope, I found this class. I snuck it in during work on my cellphone (shh don't tell lol) and was running back to my desk when I had to be pulled away. It's nice to know someone understands what I've been going through and Michelle's energy is just so positive and motivating that I know that I can make things happen! I watched the free live broadcast but even before the end of day 1 I knew this class was a resource I'll gladly pay for! I would and have recommended this class to many people I know feel the same way I do! Changed my life! We're not made to fit into a mold so why not create your dream career! My review in one word? Amazeballs!
I purchased this course and made sure to finish it before 2015 started. It was so easy to go through the course and I made sure to be diligent in actually doing the activities and homework. I never knew there were other MULTI-PASSIONATE out there like me! I thought I was just a confused human being who needs to figure out her life! Haha! Michelle's energy and passion to help others are so eminent in the way she presents and guides us. I love the setting of Creative Live as well because I felt involved with the studio audience despite having to watch these sessions by myself. :) I learned so much about myself, about how I can incorporate my multiple interests into a unique ball of career perfectly molded for me, by me. All thanks to the help and wisdom of Michelle's experiences and talents. What a great end of 2014 and a great way to start 2015! THIS COURSE IS WORTH YOUR TIME AND MONEY. :)
Student Work