Brooke's Most Useful Costumes
Brooke Shaden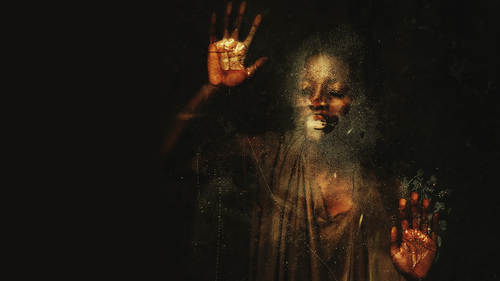 Brooke's Most Useful Costumes
Brooke Shaden
Lesson Info
19. Brooke's Most Useful Costumes
See which costumes Brooke uses again and again and how to build a costume wardrobe with a few essentials that won't break your budget.
Lesson Info
Brooke's Most Useful Costumes
I do have some staple costumes, and my staple costumes usually include about 3 to 4 things that I always have on hand. And if I'm being honest, I don't really use anything else in my work. I might swap my dresses out from time to time, but in general I don't really worry about having a ton of wardrobe. There was a time when I had 60 dresses in my wardrobe and that was a lot and I used maybe 5% of them. So I dwindled it down. And now I have just a few that I love, that I use all the time, and that's what you're looking at here. So the first thing that I have is a solid, bright colored dress, and this is what I would use a lot of the time if I want to change the color because this dress is bright red and it has a nice texture to it because it's velvet, it's got two things going for it. One is the natural texture. The other one, though, is that because it's bright red, I can easily in Photoshop turned this any other color that I want whatsoever. It will easily change colors with the repla...
ce color tool. So that's a staple, a solid color dress that's bright. The next one is a solid color neutral dress, which is what you see here. And this gray dress is perhaps my most used costume that I have ever had. I got this dress for about $10 at a vintage sale, probably eight years ago, nine years ago, and I have used this dress in so many different ways. I have used it short and long by extending it in Photoshop. I've used it blue and red and gray and white and black every color because I changed the color of it. And because it has this gorgeous, um, pattern to it, I think that it translates really well to imagery by adding natural texture into the image. I always have to go to Nightgown, and it changes from year to year because nightgowns tend not to be too expensive. But this is my nightgown, um, that I used time and time again because it's really, really see through. It has the gorgeous lace on it, and it's neutral again. That's really what I'm going for. Does this have a time period associated with it or not. And to me, this one doesn't have enough of a time period to feel like it dates the work so that that's kind of my go to in terms of dresses.
Class Materials
Student Practice Images (large 1.9gb zip file)
Ratings and Reviews
Brooke never fails to deliver. I found this course superb from start to finish. From exercising your creative 'muscle', demystifying taking self portraits, and showing that they don't have to be perfect before you begin editing, to walking you through her editing process and how to price your work. Brooke's enthusiastic personality and excitement about the work shines through it all. Definitely recommended!
Thank for fantastic motivating an very inspiring. The story telling and selling module was very helpful - thanks from Denmark
Thank you! Thank you! Thank you! Brooke for this amazing class. Inspired and so full of practical knowledge, this is the best class I've ever watched. You have given me the confidence to pursue what I've always been afraid to do. Watch this space!
Student Work