Creating Backlight
Brooke Shaden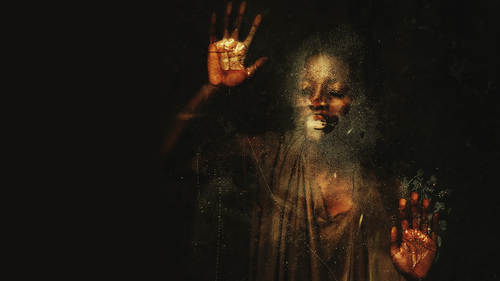 Creating Backlight
Brooke Shaden
Lesson Info
29. Creating Backlight
Using a portable LED light, Brooke moves the light from the side to the back to create a more abstract image.
Lesson Info
Creating Backlight
The last thing that I want to do is move the light here. So I'm actually going to see Karen. Could you hold light while holding that? Do you think you can And just kind of hold it right behind her? And, Anna, you congest lean forward again, do you? If you wanna wash your hands in that little piece of water there, you can you go. That might help the situation down, I think. Yeah. And so what we're going to do now is get some true backlight on this. My hope with the backlight is that it's going to create this kind of halo effect. Um, just creates a more dynamic interest in a shot where we're really trying to play up the water that's coming through the glass so I might get the spray bottle one more time and just give it a good spray. Oh, okay. Because you can see that it's really working out quite well with the backlight here being even more pronounced. Okay, cool. And you can see all around her. This this sort of like cloudiness. That's happening from that backlight. This looks pretty aw...
esome. I think you're holding in the perfect spot. Whatever you're doing now is really good. Oh, gorgeous. Awesome. And so this is like, this is kind of my dream right now. I'm kind of freaking out. So, um and I can I have you open your mouth even more and perfect? You got it. Good. And then, um can you go that way? Karen, with a light here. There you go. You got it. Oh, okay. I think we got it. I think we have my perfect shot. I'm so excited. Um, so I hope that this gives you inspiration if nothing else, and to just go find some materials and play. But also to keep in mind that a Siri's is meant to have balance, not only in the process of having playtime and structure within your concept, but also just within the Siri's to make sure that if your theme is really heavy, that something is balancing it out. Make sure that you understand how you want the audience to react and that you know how to elicit that response. In this case, I want the audience to feel invited into the shot, but then to dig deeper once they're invited in. Hopefully, this does that for you. And I hope that you have a wonderful playtime
Class Materials
Student Practice Images (large 1.9gb zip file)
Ratings and Reviews
Brooke never fails to deliver. I found this course superb from start to finish. From exercising your creative 'muscle', demystifying taking self portraits, and showing that they don't have to be perfect before you begin editing, to walking you through her editing process and how to price your work. Brooke's enthusiastic personality and excitement about the work shines through it all. Definitely recommended!
Thank for fantastic motivating an very inspiring. The story telling and selling module was very helpful - thanks from Denmark
Thank you! Thank you! Thank you! Brooke for this amazing class. Inspired and so full of practical knowledge, this is the best class I've ever watched. You have given me the confidence to pursue what I've always been afraid to do. Watch this space!
Student Work