Editing Composite Shoot #3- Cleanup
Brooke Shaden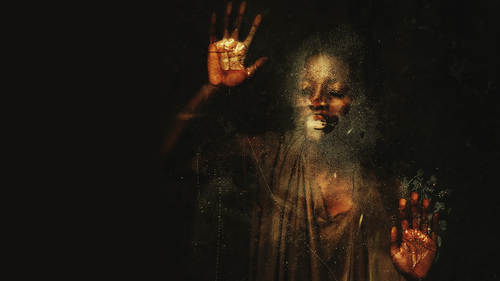 Editing Composite Shoot #3- Cleanup
Brooke Shaden
Lesson Info
52. Editing Composite Shoot #3- Cleanup
Lesson Info
Editing Composite Shoot #3- Cleanup
Let's go ahead and clean this image up, okay? We're gonna make this our final little bit here. Let's see how it goes, and we're gonna go pretty fast. So using the lasso tool, the feet are too bright. Let's just take this whole area down and darken it. So I'm gonna feather it. Nice, big feather. This is my favorite part of any edit is the finishing. So I'm going to take it down from the highlight portion of my curve. Just a really dark in those highlights that I think are too distracting. And then we're gonna add light where we want to see it. So we're gonna add that light all through here where we have beautiful, beautiful light already cascading through and make that 400 pixels and go ahead and brighten it up because it's pretty dark. Okay, now we're getting somewhere. I also noticed that we didn't extend this wall up enough here, so let's go ahead and just clone. Stamp that up. Fix that. Okay. I like where this is going. So I'm going to do another sort of big adjustment through here ...
to add some more light, just like that. Good and we're going to keep it a pretty big feathers. Well, so maybe 300 pixels and making it brighter just over the dress a little bit and then one more right over the hands and the rope so that we can really see that. Okay, now we haven't added any contrast. So that's gonna be the next step is to create contrast overall. So let's click on the very top of the layers and we're gonna go into curves. So top of the layers curves that's going thio affect everything below it. And I'm going to pull up on the shadows to soften them a little bit and down on the highlights to get rid of some of those really intense highlights. Then we're going to create contrast in the mid tones by creating or s curve. And this is just going to solidify the fact that we have, ah, lot of contrast and brightness going on in the center and not so much on the outside edges, which draws attention to the subject, which is exactly what we want. So now for just a little bit of color to finish this off here, obviously we don't need texture because it's filled with texture. I'm going to add blew into the shadows because I think it's gonna add a real softness to this image that's going to be really beautiful and yellow into the highlights. And I actually think we have a little too much red going on, which I never thought that I would say So let's take that red and go into image adjustments. Replace color, click on the dress just like we did before and see if we want to change it to a totally new color and you might not. And that's okay. You can always play with that fuzziness to fit more or less into your selection. I'm gonna take it up to fit more, and I kind of like having the dress of different color. I think it looks really neat, so I'm gonna go with that. And even though it's not perfect, I think that it's getting toward a color palette that I like a lot better. So I hope that this was really helpful for you and you have the images at home, so please follow along and make your own edits out of them. And I hope I hope I hope that this takes away some of the difficulty of compositing, and it opens up some of your imagination to do whatever you want.
Class Materials
Student Practice Images (large 1.9gb zip file)
Ratings and Reviews
Brooke never fails to deliver. I found this course superb from start to finish. From exercising your creative 'muscle', demystifying taking self portraits, and showing that they don't have to be perfect before you begin editing, to walking you through her editing process and how to price your work. Brooke's enthusiastic personality and excitement about the work shines through it all. Definitely recommended!
Thank for fantastic motivating an very inspiring. The story telling and selling module was very helpful - thanks from Denmark
Thank you! Thank you! Thank you! Brooke for this amazing class. Inspired and so full of practical knowledge, this is the best class I've ever watched. You have given me the confidence to pursue what I've always been afraid to do. Watch this space!
Student Work