Live Premiere: Layers of Depth 2
Brooke Shaden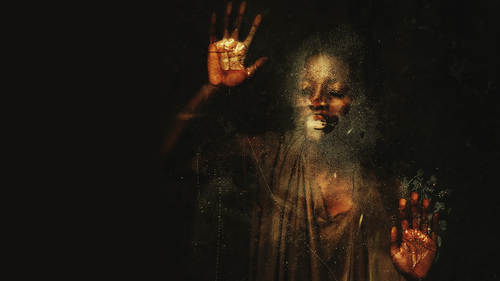 Live Premiere: Layers of Depth 2
Brooke Shaden
Lesson Info
68. Live Premiere: Layers of Depth 2
Lesson Info
Live Premiere: Layers of Depth 2
So that's the Samsara Siri's that I really wanted to show you. And, um, I'm going to stop sharing my screen now so we can go back and I can talk thio you and kinda and everybody a little bit more directly here, So I'm just gonna pop back in. Um, I do want to say a couple more things, but you don't have to stare at my screen while I say it. Um, it is so, so vital, I think, in creating a Siri's that we think a lot about cohesion and about what you're trying to say and all of that. But the most important thing is that you can answer these questions that I have written down here. Okay, it is vital that you think of your work is multilayered as having so many layers that you will never reach the bottom of that depth. And for me, for every image that I make, I answer these questions. What is the theme of the image? What is the story of the image and you'll learn in the class the difference between those two things? Theme and story. Um, and then I started answering three of the same question.
So I go through and I say, What is the first layer of depth with this image? Meaning like if I had to say quickly, what is this image about? That's the first layer of depth, second layer. What's the second layer of depth? What is it that I feel like is like underneath the surface, they have to dig for a little bit? Okay, Now what's the third layer of depth? And I go through as far as I can for every image that I make? And I might find a stopping point in that where I'm like, I just can't find any more depth in this image. Okay, fine. You will always reach that point because, you know, you're never gonna just, like, answer infinitely. But it's important that you do that for every individual image when you're creating a Siri's and then for those syriza's the whole. So when I look at this entire body of work, what is the theme? What is the story of this work? What is the story that you're telling, and then what layers of depth are there and as you watch the class, which I so hope that you will you will learn very quickly that I will refer to the cosmic onion, which is the many infinite layers of depth that will go into your work. So if you are watching and this resonates with you definitely use the hashtag cosmic onion because I'm going to be searching it and responding because I'm really excited about this idea. Um, the last thing that I wanted to share before I talked to Ken and a little bit is just the best advice that I've received personally from professionals in the industry, because I feel like so many people are unwilling to share this. Like if you get a review, you know, you don't want to share somebody doesn't like your work or you know what the advice has been. But to me, I've had the most invaluable advice from professionals in the industry gallery owners, museum owners and directors, all sorts of people. So I wrote down the four most important things that I've been told that I want to pass on to you as pieces of advice because they work for everybody. So the first one is that you have tow, have many layers of depth in your work to compete. And this is something that I learned at my very first portfolio review from a very, very high up gallery owner. And she basically said, If you don't have so many layers to your work with that, people can peel back and peel back and peel back then you're simply not going to compete in the fine art market. And I found that so interesting. Now I don't necessarily agree with all this advice. Let me put it that way. So I don't actually think that any single thing from this list is something that you have to take to heart. If you think well, I just wanna make something beautiful, great, make something beautiful. But then ask yourself, Why is it beautiful? What are the different areas that you can pull meaning from that from that single objective that you have? So, you know, meaning and layers depth doesn't have to be like this really studious, highfalutin way of thinking. It just doesn't. It could be lowbrow. It could be beauty for the sake of beauty. But just think about the why of that. The second piece of advice is that if you are going for a certain look in your work. Push it as much as you can because people see a lot of the same work. And I remember several different gallery owner saying we see so much of the same thing and like one might be technically better. One might be a little bit more innovative, but they want to see the person who's pushing that idea as far as they can, visually and conceptually. So don't be a scared. Don't be scared to push it far as you can, because social media teaches us not. Thio, like social media, teaches us to be safe, and people don't like it if you change and trust me, I've had so many messages I get, like, several a week from people being like hate your work used to be so good and you're so bad now and to you I say, I don't really care at all because I'm creating what I want to create, and I'm pushing myself as far as I can push myself right now, so that will always pay off. In the face of your work is a professional artist. It's going to pay off eventually, and maybe not in that instant, gratification, but eventually you'll find that sort of niche that you're going to fall into you're going to push forward. The third thing is people always say technique has to be perfect if you want to compete in the fine art market, and that makes a lot of sense because we have to create work that's believable, that you can totally get lost in, and it's an obvious one. But I've done a lot of portfolio reviews, and I would say 90% of the time. The thing that's holding somebody back is that they haven't quite perfected that technique that they're trying to go for or found that really sort of fluid visual cohesion in their work. So think about that, refine the skills, and I'm trying to do that all the time. I am for sure, guilty of putting a lot of work out there that could have been technically better. So for the sake of making this point, I think it's really important. I am a big advocate for just putting something out there over focusing on perfection, and I think that yes, when it comes to cobbling together your best work to put out to a gallery or something like that? Yes, make sure that it's as technically as perfect as you can get it. But for creating work in general and pushing yourself. Let go of that perfection, because nobody is going to be judging you that harshly based on every single image. And then finally, um, know your audience. That's the last big piece of advice that I've been told again and again. No, if you are going to sell limited edition prints, open edition prints, original prints understand. If you want to price your work high or low, understand? If you want to sell in a mass market or a limited market, are you going after galleries to sell for you? Are you going to sell for yourself? People will have often said to me that one of the biggest drawbacks of emerging artists and mid career artists is that they're not quite sure who they wanna be selling to and who their work is for. So just get super clear about that. Um, and those were all of my notes for what I wanted to tell you this morning or this afternoon or night, depending on where you are. Um, but I'm so excited
Class Materials
Student Practice Images (large 1.9gb zip file)
Ratings and Reviews
Brooke never fails to deliver. I found this course superb from start to finish. From exercising your creative 'muscle', demystifying taking self portraits, and showing that they don't have to be perfect before you begin editing, to walking you through her editing process and how to price your work. Brooke's enthusiastic personality and excitement about the work shines through it all. Definitely recommended!
Thank for fantastic motivating an very inspiring. The story telling and selling module was very helpful - thanks from Denmark
Thank you! Thank you! Thank you! Brooke for this amazing class. Inspired and so full of practical knowledge, this is the best class I've ever watched. You have given me the confidence to pursue what I've always been afraid to do. Watch this space!
Student Work