Transforming a Single Image Into a Series
Brooke Shaden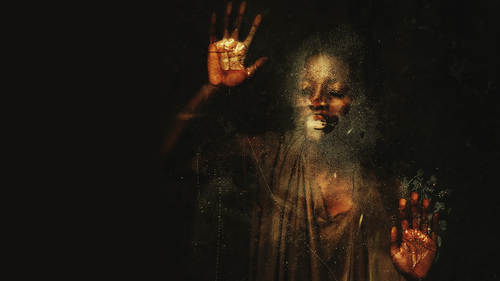 Transforming a Single Image Into a Series
Brooke Shaden
Lesson Info
16. Transforming a Single Image Into a Series
A look at how to take a single idea and transform it into a cohesive series by focusing on visuals, theme, and through-line.
Lesson Info
Transforming a Single Image Into a Series
How, then do you go from a single image to a Siri's? Here's an example with fear. So let's say that the idea is fear and we have to write down ways that we can represent fear visually. So I came up with shadows, darkness, heights, loneliness, things that we fear. Um, I think that shadows would be the most fun Thio visually represent. So that's what I'm choosing. How can you best portray that fear? You have the theme of fear. You have shadows. What could you dio? And I want you to think about this. I'm not going to give an example, because fixation So I don't wanna fixate on my example. I want you to just think for yourself. How would you take this theme of fear and a visual representation in the shadows? And what would you do with it? I would love to hear what you would do with it. What would your image be? And then how can you expand that into a Siri's? How can you create that through line of what it's going to look like from one image to another image to another image to make a Siri'...
s? Consider if you're going to expand the idea or the visual and or both, because that's very valid from one image to the next, you might think. OK, well, you know, the theme is gonna be different for each one, but visually, they're going to look very cohesive. Totally valid way of creating or the opposite. The visuals are going to be pretty different, but the theme is gonna be, ah, meditation on the same idea the whole time, totally valid. But when you do both and you're able to expand the theme and the visuals altogether across time across that Siri's, you're going to succeed, perhaps more so at engaging an audience and getting them to really understand more deeply how the images are connected, which is what we really want. If you put all of the Siri's images together without explanation, would it be clear that they were made to go together? That's really the question that you wanna ask, because if it's not clear, then you know somebody who owns a gallery and they're looking at your images to put in a show. They're gonna think, well, patrons are gonna walk in and be confused. They're not gonna understand this is all the same, artists, perhaps, or understand how they go together. And people need that kind of sense of expectation. Okay, these images were made for me to look at them together. Now what is the story that I'm going to see? So think about that as you move forward. If you explained the theme of your Siri's, do you think that you could find the thematic connections or that a stranger could find the thematic connections? If you said this is the theme, do you see it? Do you see how all of these images represent that? And that's always a good Touchstone Tohave. I always aim for 10 10 images in a Siri's, but it could be more or less, I would say more than three and any amount you want. But Curation is really important when it comes to a Siri's, because a lot of people include multiple images from a single photo shoot in the Siri's, when really it's not necessary as the as the viewer somebody in taking that Siri's, we just need to see the single best representation. Learning how to curate is key
Class Materials
Student Practice Images (large 1.9gb zip file)
Ratings and Reviews
Brooke never fails to deliver. I found this course superb from start to finish. From exercising your creative 'muscle', demystifying taking self portraits, and showing that they don't have to be perfect before you begin editing, to walking you through her editing process and how to price your work. Brooke's enthusiastic personality and excitement about the work shines through it all. Definitely recommended!
Thank for fantastic motivating an very inspiring. The story telling and selling module was very helpful - thanks from Denmark
Thank you! Thank you! Thank you! Brooke for this amazing class. Inspired and so full of practical knowledge, this is the best class I've ever watched. You have given me the confidence to pursue what I've always been afraid to do. Watch this space!
Student Work