Wardrobe and Texture
Brooke Shaden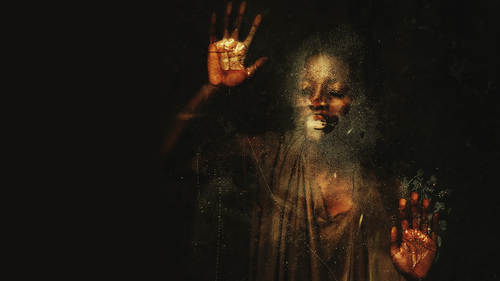 Wardrobe and Texture
Brooke Shaden
Lesson Info
24. Wardrobe and Texture
How to choose wardrobe based on the concept of the image, and how to add texture to make the image more visually appealing.
Lesson Info
Wardrobe and Texture
So you're looking awesome, by the way, with the K. I love this. I love anything that adds texture, right? And the good thing about playing with materials like this is if it's too much, we'll use some water and take it off. But the thing that I'm really excited about is that I have some syrup here. Which can I think we talked about this earlier. Be a really good way off, adding layers of texture in an image. So I'm going Thio, take the lid off of this and show you a little bit of how syrup can work here, which is not pleasant for anybody involved. So hopefully you will enjoy this for all of us. I'm just getting it on my hand like that, and I'm letting it kind of thin out a bit and dry up just a little. And the great thing about using syrup is that as it dries, it almost becomes like an adhesive, and it will take some of the clay off in places and add different texture. So that's gonna be the next step is just taking a hand with some syrup painted on it and just kind of pressing on the s...
kin. So that's what we're going to do next. You mind if I touch your leg real quick? Okay. So just kind of getting a little bit on and letting it kind of sit, And then we'll come in later and press it and pull it away so that it creates this sort of disgusting. I can't even describe the texture. I feel like I'm trying to describe food in my mouth or something, which that's weird, but whatever. So that's what we're gonna do with the texture eyes Just use syrup and clay and kind of layer that on. This looks amazing. I'm really I'm very pleased with this, So I think it looks really good. And if we could just get right across the chest, then I think we'll be fine on looking good. Do you have enough, clay? Yeah. Okay. Just have to keep dipping it. So right now we're just using clay in water like a soap bar and just rubbing it on, which is working pretty well. If you try to use clay on its own, you're going to find that it is just clumpy, and it doesn't really do a ton. It has to have water on it. So that's why it's really kind of helpful to have clay mixed with something else to try to break it down, to use its natural sediment to create texture. Right now, we're going to use a sponge thio kind of fix the texture up a little bit. So if we get a little bit of water on there, we could just go in and kind of dab a little bit and see if we can lessen the clay in some places and leave it in others. And these are all just fun ways that we can play with texture. But you can always modify what you've done. I'm not so great at, you know, creating texture on the first try creating painting or clay or anything on the first try. So it's always good to have something to just kind of go in and clean it up a little bit and create more, and you can see when I do this, it's it's creating, like especially right there. It's really gorgeous, creating this natural texture that I think is really interesting. Have you ever been sponged before with Europe in water? But I think it looks good. I like this a lot. Okay, I'll leave that with you, and I might ask you to use it more, but but it's looking pretty cool. So I think that we're ready for the fish bowl on the head. And it's not like it's a perfect, you know, like round bowl per se. It's got a flat top to it, and it's not gonna go right around the neck like I would like it to, but I looked quite extensively for a fish bowl, a glass fish bowl, and they're not very easy to find. So we're gonna go with this and just just see how it is. And you know, we'll play with that. So I'm going to spray it one more time with the water, because I think I've decided that this will be the front so I'll really get that wet. And I'm gonna hand this to you. And that's the side that I want toward the camera. If we can manage it, I know it's like, how do you get in? Uh huh. Yes, it looks great. Okay, so I'm gonna come in and just, like, reach under to manipulate some of these flowers Because this is really I'm so sorry that this is the weirdest thing ever, but I don't even know if I could do it. Uh huh. Looks good. Okay, let's try that for now. And I'm gonna be rotate it that way just ever so slightly. Yeah. There you go. That's perfect. Oh, we've got a stray flower. Okay, I'm gonna grab my camera and get in position, so we haven't also I'm going to put this cap on because we should not have an open bottle of syrup here.
Class Materials
Student Practice Images (large 1.9gb zip file)
Ratings and Reviews
Brooke never fails to deliver. I found this course superb from start to finish. From exercising your creative 'muscle', demystifying taking self portraits, and showing that they don't have to be perfect before you begin editing, to walking you through her editing process and how to price your work. Brooke's enthusiastic personality and excitement about the work shines through it all. Definitely recommended!
Thank for fantastic motivating an very inspiring. The story telling and selling module was very helpful - thanks from Denmark
Thank you! Thank you! Thank you! Brooke for this amazing class. Inspired and so full of practical knowledge, this is the best class I've ever watched. You have given me the confidence to pursue what I've always been afraid to do. Watch this space!
Student Work