What is the Painterly Look?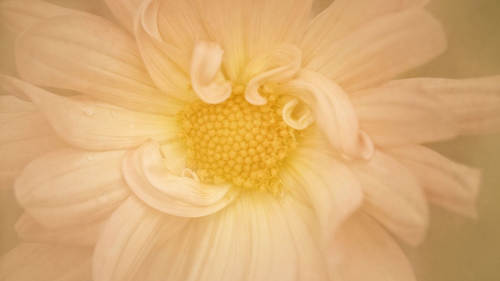 Creating Painterly Photographs
Lesson Info
What is the Painterly Look?
This is a quote from me and it says your photographs should be a celebration of how you see your world. And I want you to get more comfortable with trying new techniques and because of that I have given you an artistic license. Because some people feel like they can't they can't, you know, they can't change it it has to be right out of the camera and they can't do Photoshop. Yes you can because I have given you permission. This is your artistic license that certifies that you have permission to photograph any subject in any way you wish and to post process that photo to your liking and I have signed it. And if you would like a print of this let me know and I will make you a print. So painterly type photography has been in and out of fashion like anything that comes in and out of fashion. The Pictorialists started that sort of as a revolt against more representational photography. They found that photos that were only based on reality didn't really have an artistic interpretation. They ...
didn't want to just do a documentary capture of facts. They wanted to see photos in a more artistic way. The group f/64 was in opposition to this so from the late 1800's to the early 1900's pictorialism was pretty strong and now both are accepted and so that's fine. So if you, you know, there are some subjects I want to capture in a documentary fashion, maybe two percent of what I shoot but that's okay, i have the right to do it either way that I want. So when you're thinking about a painterly style of photography I think it's important to do some study of painters and find out what you like. I mean do you like really abstract photos? Do you like photos that are just slightly unrealistic? Do you like large brush strokes, bright colors, deep colors, tones? And I think starting to make a list of what you like will help you choose some ways to process your photos and some different avenues to take. So I'm gonna talk about three of my favorite artists and the first is Andrew Wyeth. There's a Maine connection there so that's part of the reason but not the only reason. I like his dark, the way he uses these are two of my photos that make me think of that style. I like his use of dark, warm tones. There's sometimes a feeling of isolation, loneliness and I like the simplicity of his work. This is one that I actually photographed in the Olson house which is where Andrew Wyeth did a lot of his painting. So that was pretty special for me. Georgia O'Keeffe, I absolutely adore Georgia O'Keeffe's work and what I do love are her use of color, the strong lines and curves. I find that in my work I am attracted to color and curves. I sort of had an epiphany one day where I was looking at a lot of my pictures at once on a large screen and went it was all color and curves. I really hadn't thought about it so that's something else that you might want to think about. What are you attracted to in your work? What are the images that you take that make you go (gasp)? It's probably a connection between a group of images like that and this is another one of mine that I sometimes can just feel Georgia. I also love Claude Monet. I love his color combinations. I love his brushstrokes from wide to dapples and I especially love it when he puts blue and green together. It's one of my favorite color combinations. And I shot this with my Lensbaby and I just felt, whoa, I just felt Monet at that time. When I look at the Lensbaby effect in the tree it's just, makes me very happy.
Class Description
Make yourself stand out among nature photographers by adding a new dimension to your images. Painterly techniques draw attention to the delicate patterns, lines, textures and designs that we often overlook in the natural world.

Kathleen Clemons is an experienced nature photographer, known for her creative techniques and her unique, stunning compositions. 
Join Kathleen for this class, and you'll learn:

How to achieve the painterly look in camera with slow shutter, selective focus, Lensbaby, and multiple exposures.

How to evoke the painterly look in Photoshop with panning.

How to use Topaz Impression and NIK software to make painterly photos.
In this class, you'll learn how to create painterly images by using a wide variety of techniques. Kathleen will show you how to apply effects using in-camera settings, different lenses, Adobe Photoshop®, and low-tech tricks like applying vaseline to filters. Capture the magic of nature and turn your photography into remarkable impressionistic art.