Design a Remarkable Client Experience for More Recurring Revenue
Tara McMullin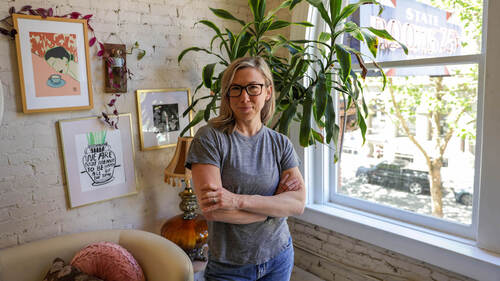 Design a Remarkable Client Experience for More Recurring Revenue
Tara McMullin
Class Description
AFTER THIS CLASS YOU'LL BE ABLE TO:
Predict your customers' most common concerns as your business grows
Equip yourself and your team with practical techniques that enrich the customer experience
Resolve future concerns and complaints with minimal effort
Benefit from healthy customer relationships that bloom into recurring revenue
Watch your Google ratings and reviews soar
ABOUT TARA'S CLASS:
"I'd like to speak to a manager."
The phrase is cringe-inducing. Beat Karen to the punch (while fostering consistent, recurring revenue) by proactively enriching customer experiences. Think it's too good to be true? Think again.
In this course, veteran entrepreneur strategist and thought leader, Tara McCullin, helps you create a client service experience strategy that turns audience members into clients, and clients into raving fans. Her insights will elevate your client experiences and complaint resolution process. Don't be surprised when your clients become loyal brand evangelists.
Managing the customer experience doesn't have to be painful and time consuming. Let Tara show you how it's done.
WHO THIS CLASS IS FOR:
Focused business leaders looking to reduce time spent repairing poor customer experiences
Team leaders who want to equip their staff
Team members who want to reclaim their time with proactive client experience strategy
Caring business owners who want to ensure their customers keep coming back
ABOUT YOUR INSTRUCTOR:
Tara McMullin is the founder of CoCommercial, a digital small business community for entrepreneurs serious about making money, impacting their communities, and transforming the lives of those they love. She's also the host of Profit. Power. Pursuit., a podcast that takes you behind the scenes of successful small businesses. Entrepreneur named it one of 24 top women-hosted podcasts for business owners.
She's the creator of Quiet Power Strategy®, a business design system that helps you break through the inevitable earning plateau, and a bestselling Money & Life instructor on CreativeLive. Tara's work has been featured in Fast Company, Inc, DailyWorth, Forbes, and The Huffington Post.
Ratings and Reviews
Student Work