Dramatic Black & White Architecture
Ben Willmore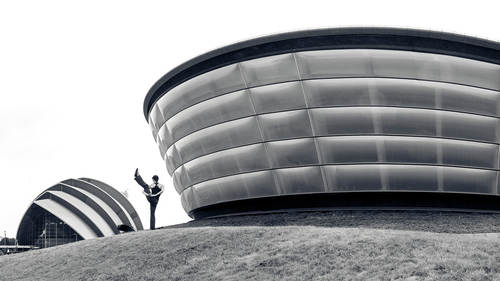 Dramatic Black & White Architecture
Ben Willmore
Class Description
AFTER THIS CLASS YOU'LL BE ABLE TO:
Transform dull captures into dramatic results.
Tint B&W images using color grading.
Lead the eye through your images.
Combine multiple exposures to extend dynamic range.
Avoid and correct common issues.
ABOUT BEN'S CLASS:
Are you looking to produce more dramatic images of architecture? Do you want to learn the shooting mindset that produces exceptional images? Do your images have undesirable distortion or have difficulty keeping vertical lines from converging? Then this class is for you!
Ben has been producing dramatic architectural images for more than 30 years. He has explored more than 80 countries in the process. He has also been pushing Photoshop to its limits for as long as the program has been available to the public.
You'll learn how to compose, capture, process, and customize architectural images and produce dramatic results once you've finished this class.
WHO THIS CLASS IS FOR:
People who love architecture and would like to capture more dramatic images.
Those who want to influence how someone's eye moves across an image.
People who need to upgrade their digital skills to have more control over their results.
SOFTWARE & GEAR USED:
Adobe Photoshop 2021 (V22.5.0)
Ratings and Reviews
Good content Ben. Thanks a lot
Ben's course is concise, practical, and packed with useful info. I've already recommended it to several NYC photographer friends. Well done!
Thanks for stressing the position of the photographer (perspective) rather than the focal length of the lens.
Student Work
Related Classes
Architectural & Real Estate Photography