Email Marketing Fundamentals Using Mailchimp
Jon Chang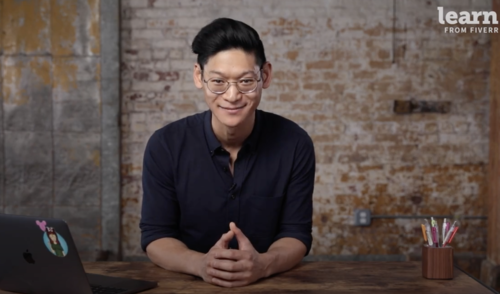 Email Marketing Fundamentals Using Mailchimp
Jon Chang
Class Description
AFTER THIS CLASS YOU'LL BE ABLE TO:
Navigate all of the features on Mailchimp like a pro.
Understand the key principles of email marketing automation.
Devise and implement an expert email marketing automation strategy.
Plan email tactics in a variety of user journeys.
Implement an onboarding drip campaign.
Establish analytics tracking mechanisms for your campaigns.
Formally assess a client's email marketing strategy.
ABOUT JON'S CLASS:
With over 12 million users, Mailchimp currently holds the majority share of the email marketing industry. This means that if email marketing is a core part of your overall marketing strategy, you need to know your way around Mailchimp like an expert.
Jam-packed with useful downloads to help you along the way, this class covers all of the essentials you will need to create your own email marketing campaign from scratch. Starting with an in-depth introduction to email marketing, you will learn all about lists, segmentation, automation, and email service providers (ESPs). You'll be guided through every step of creating your first campaign and how to track your analytics once it's up and running.
Enroll in this class today to learn how to use email marketing to send impactful one-on-one messages directly to your target audience.
WHAT YOU WILL LEARN:
How to set up an onboarding campaign in an email service provider like Mailchimp
How to work with email lists and master segmentation
All about the user journey map including three types of attribution models
How to set up and optimize your email automation strategy
How to use expert terminology such as prospect quality and conversion probability
The rules and regulations around email marketing such as CAN-SPAM and CASL
The ins and outs of A/B testing and analytics
WHO THIS CLASS IS FOR:
Anyone wanting to start a career in email marketing
Web programmers, designers, front end, and full stack developers
Business owners interested in using Mailchimp for their email campaigns
Freelancers and businesses working with email marketing
Digital Marketers wanting to expand their skill set
Remote workers
All levels of experience
ABOUT YOUR INSTRUCTOR:
Jon is an expert digital, growth, and product marketer and a recognized global educator and keynote speaker. Currently an IBM Watson product marketer and New York University Adjunct Faculty of Social Media and Web Analytics. Previously at Kickstarter, Stack Overflow, and MakerBot.
Ratings and Reviews
Student Work