Essential Outdoor Skills: Winter Edition
Isaac Johnston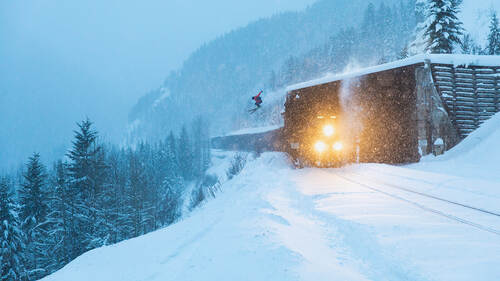 Essential Outdoor Skills: Winter Edition
Isaac Johnston
Class Description
ABOUT ISAAC'S CLASS:
New to cold-weather adventures? Meet Montana-born photographer and adventurist, Isaac Johnston. Learn the outdoor winter skills you need to access new vantage points in the most restricted season. Follow Isaac on an overnight photo trip with Alex Strohl and Rod Trevino, as he shares his expertise on the gear needed for subzero temps and the approach to taking impactful photographs along the way. In this new Wildist course format, enjoy a show-like experience and learn as the adventure unfolds.
IN THIS CLASS YOU WILL LEARN:
How to navigate an overnight winter adventure.
The steps for planning a safe and visually inspiring trip.
What gear you need to keep your camera operating at optimal rates.
What gear you need to stay dry, warm, and agile.
How to build a fire and keep warm at base camp.
Isaac's outdoor hacks from 3+ decades of adventures.
Class Materials
A Note from Isaac & Brand Discounts
Ratings and Reviews
Student Work