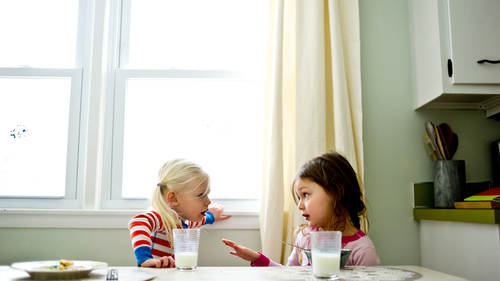 Family Photography: Photojournalism in the Home
Lesson Info
Working the Scene
Class Description
Families are in constant motion. The relationships between parents, among siblings, and across generations are complex, fluid, and intense. Capturing the nuanced interplay of emotions in a family is no mean feat, and traditionally, photographers have chosen to summarize these relationships in pre-scripted, highly posed images.
Kirsten Lewis has developed a new way of photographing family dynamics. Bringing photojournalistic principles into this practice, she follows the family as they live their lives to create unique, powerful imagery. In this class, you'll learn:
How to capture a full day in a family's life, including conflicts and resolutions

Adapting your camera to changing lighting and settings as you follow the family

How to narrow down day in the life images for final delivery

  

For the first time, Kirsten is allowing cameras to follow her throughout an entire day's shoot with a family. Learn her process as she finds meaningful moments in a day full of activities such as morning routines, mealtimes, and the small moments of bickering and joy that make up the life of a family. Leave this class with the confidence to walk into any family situation with strong ideas, and create compelling memories for your clients.