Fast Start Your Sewing Business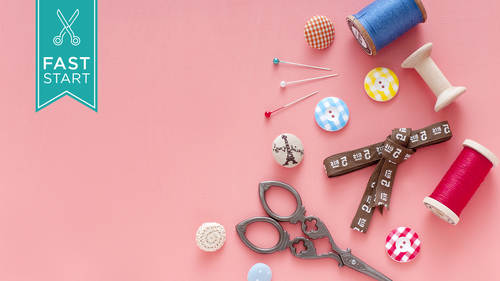 Fast Start Your Sewing Business
Class Description
Handsewn accessories have so much more charm and personality than their mass-produced counterparts. And stylish ladies love them! Learn how you can use your sewing skills as a foundation for a thriving handmade business – join Kari Chapin for Fast Start Your Sewing Business.
This course will cover everything you need to know to turn your knack for making crafty accessories into a viable, vibrant business. You'll take a behind-the-scenes look at a thriving sewn accessories business as you learn the ins and outs of selling online and in stores. Kari will teach you how to forecast trends so you are prepared to give customers what they want, when they want it. You'll learn new ways to:
Make your crafting process more streamlined
Store and organize your product
Meet the challenge of custom orders
Don't waste another day wishing you were selling your unique sewn accessories – get the skills and inspiration you need to bring your business to life!
Check out Kari's other Fast Start Classes:
Fast Start Your Jewelry Business
Fast Start Your Beauty Business
Fast Start Your Paper Goods Business