Craft Photography Fundamentals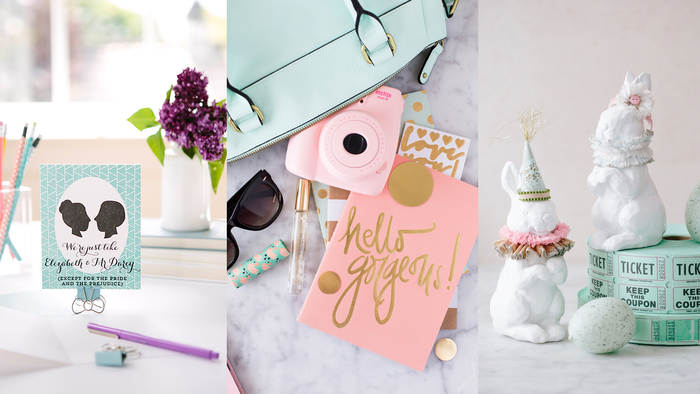 You need great photos of your craft products if you want them to sell online, but just because you are awesome at making things doesn't mean you are great at taking photos – until now. 
In Craft Photography Fundamentals with Candice Stringham, you'll learn everything a craft merchant needs to know to take photos that really showcase the story behind your work. You'll learn about: 
Creating affordable, photogenic backdrops and sets 

Capturing all kinds of textures 

Shooting with an iphone and DSLR camera 

Edits that add polish to your final images 

Creating a consistent look that makes your brand stand-out 
Y
ou'll learn the basics of photo staging and you'll see how a few simple lighting tricks can transform the look and feel of your final image. You'll also get tips on working with props so you end up with a catalog-quality shot. And Candice will help you take advantage of your camera's settings, the easy way. 
If you want to produce photographs that are as beautiful as the product you are showcasing, join Candice Stringham for the beginner-friendly class, Craft Photography Fundamentals. 
Reviews
This class taught by Candice was amazing. She teaches in such a step-by-step, easy to understand pace. She shares so much of her own tips and tricks she uses to create beautiful images without spending a fortune or having all kinds of expensive equipment. Having the DSLR lessons included was really great for anyone who wants to do more than the camera phones are capable of. Learning the basics of how to use a DSLR is confusing for most people, but Candice broke it down in the simplest way possible. Social media is all about imagery, so if you want to put out the most beautiful eye-catching photos, then you want to learn how to use more than the camera phone. I don't have a business where I need to take photos of things I sell and I still enjoyed her class so much. As a photographer, I am going to use her ideas and insight when I photograph things for fun. There is so much to gain from this class. I would highly recommend taking her class. She is a wealth of great ideas and information and has that friendly personality of someone you'd want to sit and have coffee with.
A wonderful class to get you going with craft/product photography. Candice provides (and shows) fantastic examples and it's really fun to watch her work through a shoot, moving items, etc. to create the final image. She also covers some basic photography tips which is very helpful. Great class! I definitely recommend to others!
I am so glad for taking this class. Candice is such an amazing teacher. She was able to simplify complicated techniques and give me the confidence that I needed. Next, I am taking her Lightroom course, and hoping to see more of her classes in the future. Thank you so much for sharing so many of your secrets. Great class!