Fine Art Photography: The Complete Guide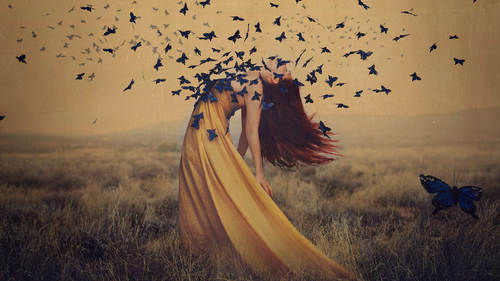 Fine Art Photography: The Complete Guide
Lesson Info
Additional Materials to Attract Clients
Shifting gears slightly here, in your ideal world, if you could just make your own perfect world, where to you want your images to end up? Really, I mean, they could go anywhere. Right? You could be like, you know what? I want my images to end up on this wall at Creative Live. Well, how can we make that happen? It doesn't have to be something that's already been done. It can be something totally new, something unique, something that you've just thought of. And oftentimes those are the best ways to work, aren't they? Because you're not trying to do what other people have done. You're just going out there and making it up. So what's going to attract that client? What is it that's going to attract the person that is going to put your work where you need it to go? I mean, aside from being a street artist, and you go out there and you just put your prints wherever you want them on the sides of buildings. Who is going to help you do this? What is attracting that particular client? I want to ...
talk about ways that you can attract that client. So, very specifically, what is that client interested in? Exactly what are they looking for? Put yourself in their shoes. And how do you want to reach them? What is authentic to you? We'll talk about that in just a moment. This is a question that I think we don't ask ourselves enough. Is your art actually a good fit for that client? Or are you forcing something that just doesn't quite fit? It's like Cinderella, with the shoe? And you've got this glass slipper, and all the step sisters are trying to slam their foot into it, and its just not made for them. Because their foot doesn't fit the shoe. So they have to either make a different shoe, or move on. And that's what we have to do as artists. If our work doesn't fit a specific medium, my work is terrible for book covers. Let's say that they were super crowded and distracting to look at and didn't have enough room for text and were not croppable, but I was like, dernit, I'm gonna get my work on a book cover. Then I either need to redesign how book covers are designed, by maybe not doing anything to the picture and just adding a solid space for text above, or I need to move on and say, okay my images just don't fit on book covers. So I need to find a different way of achieving my goal, which is to could be anything. Could be to have your work associated with stories, it could be to license your work. But maybe it just fits in a different format. So always think, is your art actually a good choice for that client? And what makes it a good choice? How do you know, exactly, if its going to work out? Of course one is, yes you can always just try. You can always just try and see if they like it, see if it works, and I would never discourage that, ever in a million years. That's why I have a career, cause I just started emailing people and hoping that it worked. But it doesn't always work. So how can you start to tune into when something is going to fit? I would argue that, for example, resolution is something to consider. Literal resolution of your images. If you want billboards in Times Square, is your art good enough? Is your art literally big enough to put on a billboard? Maybe yes, maybe no. Maybe you start to create for that particular thing. Sometimes smaller works are better. I've been into galleries that only show teensy tiny little prints. I even went to one gallery where they had magnifying glasses hanging next to each one. That's their thing. Their thing is you take the magnifying glass and you look at the work, and that's what they sell. Would your photos work for that? Could you be in that gallery that only shows tiny little works? Does it fit, does it work? Maybe yes, maybe no. Text placement, et cetera, we've talked about that a bit already. Then we've got what additional materials would your client be interested in. Maybe they would wanna see behind the scenes things. Maybe they would wanna see, gosh what else is there? Videos of your process. Maybe they would wanna see an artist statement. Maybe they would wanna see poetry. What else could they be interested in? What would they wanna see? This is about diversifying your content. Really taking what you do and saying, okay, yes I create art. And some people will stop there, and that's okay. Some people will say, you know what? I'm an artist. And to me that means I just do what I want. I'm not interested in diversifying my content. Fine. Because there are plenty of people who have put their work out there without any explanation, no words to accompany it, no videos of how they did it, nothing. And they go to amazing places with their art. But then there are others of us who that has not happened to. Where we didn't just put our work on Facebook and suddenly we're millionaires. (laughs) Unless, did that happen to you guys? Oh, me neither. So okay, I get it. So diversifying your content can be super important. So like I said: artist statement, showing your props in wardrobe, for example. This is an interesting one. Sometimes when I have exhibitions, if I've used an interesting wardrobe or prop, sometimes I'll actually put that in the gallery space and show people and say, Look! We created this dress, and it was really hard. And this is what came of it. And here's the picture that it was in. And don't you think that' more immersive of an experience for people? When they can be like, oh wow! That's the actual dress that's in that photo! I have been to so many exhibition openings where I've said to people, Oh yeah, I'm the person in that photo. And they're like, whoa! They can't believe it. And then they're so much more likely to engage with that image. Once they think that something is really interesting about it that they didn't know before. These are just a couple of examples of my personal ways of having accompanying materials for my art. So if somebody were to contact me and say, hey, I'm interested in a photo of yours. I would love to know more about your prints. Well, boom! I've got this graphic that I can send them that tells them about my prints. So I have pretty much all the essential information: what type of a print it is, what paper it's on, what sizes, additions and prices, where its signed, things like that. So they know. They know all the information. And its just a really quick, simple way of sharing that. Then I've got this one where if somebody contacts me and they're like, Brook, I'd love for you to speak at this event! Boom! I've got this graphic. Which this one doesn't actually say much of anything. But there are a lot more pages to it, I promise. I've got graphics, and I think its really good to have these things prepared. Even if you're sitting there, like, I've never even had a client. I don't even need these things, because who am I gonna send it to? Well trust me, its really good to have, really good to advertise with, and it makes you look so professional, right? If a gallery comes to me, and I send them this, if they're like, hey, I'm interested in showing your work. And I'm like, Boom! I've already got this made. And here it is. And I'm responding one minute after you've sent that email. Well, I love doing that. But people think I'm crazy. People always write back like, you have time to write to my email? And I'm like, oh no. That was a mistake. Have you ever done that? I don't know. So anyways, its really good to have things like this that you can send to people. And I highly recommend it.
Class Description
Creating a great photo for a client is one thing - but turning your passion and ideas into a series that is shared, shown, and sold is a whole different business. If you do it right, you'll be shooting what you love all the time. Learn how to choose which ideas to create, how to turn your concept into a production, and steps to getting your work seen and even sold in Fine Art Photography: A Complete Guide with Award-Winning Photographer, Brooke Shaden.

This is an all-inclusive workshop that provides the tools you need to run a successful and creative business as a fine art photographer. You'll learn creative exercises to find and develop your ideas, how to create an original narrative, how to produce your own photo series, post production techniques and skills for compositing and retouching, how to write about your work, ways to pitch to galleries and agents, and how to print your pieces so they look like art.

This workshop will take you on location with Brooke as she creates a photo series from scratch. She'll walk through every step for her photo shoots including set design and location scouting, she'll cover techniques in the field for capturing your artistic vision, post-production and compositing techniques, as well as printing and framing essentials.

She'll round out this experience by discussing all of the details that will help make your career a success like licensing, commissions, artists statements, social media plans, gallery prep, and pricing your work.

This comprehensive course is a powerful look into the world of fine art photography led by one of the world's most talented photographers, Brooke Shaden. Included with purchase is exclusive access to bonus material that gives exercises and downloads for all of the lessons.