Fine Art Photography: The Complete Guide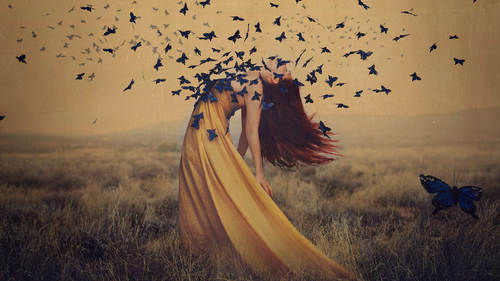 Fine Art Photography: The Complete Guide
Lesson Info
Choose Your Gear
Gear is the next thing that we need to talk about which of course, I don't want to spend too much time on this because gear is, in my opinion, always secondary to the idea and that's why I want to spend so much time thinking of the idea, but gear is also important obviously, I mean, we need it and it aids us, and it's good to have what you feel is best for your work flow, so I thought that I would share my gear here with you. And this is what I use on a regular basis. So I have the Sony A7RII as my main camera body which, last time I was here I was shooting Canon, and I decided to switch, first and foremost because I have a joint disorder so it's hard to hold camera's for me for a long periods of time, I needed something small. But I also really wanted a mirrorless camera and I went with this one. I'm using a Zeiss 50mm lens, I always always use a 50mm lens. I mean, I say always, I'm not supposed to say definitive things because I always go back on it, always. But if I'm not using a 50...
I'm almost always on the 25. So I tend to just switch between those two lenses because that's what works best for my vision, my way of shooting. A tripod, always. I'm always doing self-portraits. Like I said, I have no friends, I live in a small town, I don't really know anyone, actually I literally don't know anyone and I shoot myself. So I've been on many a shoot where I forget my tripod and I've got my camera precariously balanced on a rock and it's really bad and there's water below and things could go really poorly. So always a tripod and a remote, a wireless remote. So that's my gear, and it's so simple. I know that most people will have much longer gear lists than that, but I don't, because that's what aids me the most in being able to take pictures that I love. Other options I think is really good to have for image elements. Not just like make sure you have back-up gear or a different idea but, making sure that you have alternate ideas for every single part of your image making process, which was already daunting because we were already like, oh I don't really want to come up with an idea for lighting, and for composition, and for angle, and all those things. So I don't know that I'm really recommending have another option for every single thing that you could possibly have another option for but for the main things, you know if the lighting isn't going to work out, find a different way to do it. Come up with an alternate way and see how that goes.
Class Description
Creating a great photo for a client is one thing - but turning your passion and ideas into a series that is shared, shown, and sold is a whole different business. If you do it right, you'll be shooting what you love all the time. Learn how to choose which ideas to create, how to turn your concept into a production, and steps to getting your work seen and even sold in Fine Art Photography: A Complete Guide with Award-Winning Photographer, Brooke Shaden.

This is an all-inclusive workshop that provides the tools you need to run a successful and creative business as a fine art photographer. You'll learn creative exercises to find and develop your ideas, how to create an original narrative, how to produce your own photo series, post production techniques and skills for compositing and retouching, how to write about your work, ways to pitch to galleries and agents, and how to print your pieces so they look like art.

This workshop will take you on location with Brooke as she creates a photo series from scratch. She'll walk through every step for her photo shoots including set design and location scouting, she'll cover techniques in the field for capturing your artistic vision, post-production and compositing techniques, as well as printing and framing essentials.

She'll round out this experience by discussing all of the details that will help make your career a success like licensing, commissions, artists statements, social media plans, gallery prep, and pricing your work.

This comprehensive course is a powerful look into the world of fine art photography led by one of the world's most talented photographers, Brooke Shaden. Included with purchase is exclusive access to bonus material that gives exercises and downloads for all of the lessons.