Framing, Sizing, Editioning & Pricing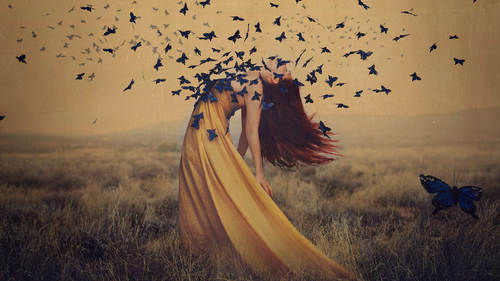 Fine Art Photography: The Complete Guide
Lesson Info
Framing, Sizing, Editioning & Pricing
We get to talk about one of my favorite things today, which is pricing your prints, sizing your prints, editioning your prints, everything to do with prints that you might be selling in a gallery, or just yourself to your clients, and there's a really good reason why I think this is exciting. One reason is because nobody ever talks about this in a real, authentic way, and just shares the information as they know it, and I always look for resources. How do you price your prints? How do you know how many editions is the right size to do? And it's really confusing to find a source that will tell you this is how you do it, and I'm gonna say right away, I am not that source. I am not gonna tell you exactly how you do it, but I do have a formula that I've tried to develop to help you guys price your prints, and I hope it's going to be really beneficial to you. But I also love this topic, anything business related in general, because I think that business really is an art form, and that's rea...
lly exciting to me, because I love art. I love creating something and letting it be my own thing, and the more we can do that with our business and with our prints, and with our products and whatever you're offering, the more people are going to want to buy that thing, and why not turn it into an art form. I think it's really great. So we're talking about four things today. Okay, we've got the sizes of the prints that we'll be creating, which seems really obvious, but it's something that we have to nail down now. And we've got the editions, and editions refer to how many of a single image you're going to print at different sizes. So you could do limited edition prints, open edition prints. You could do closed editions where you just have one of that image that you're giving to people. There are a lot of options, and we're gonna talk about all of those options and what works best, and then pricing, which is like the big topic that everyone asks about all the time, and it's really hard to try to figure out an exact formula but we're gonna get as close as we can today. And then how do you present your works? How do you present your prints? How do you frame your prints? How do you give them to a gallery? And what are those terms that you're going to have to think of?
Class Description
Creating a great photo for a client is one thing - but turning your passion and ideas into a series that is shared, shown, and sold is a whole different business. If you do it right, you'll be shooting what you love all the time. Learn how to choose which ideas to create, how to turn your concept into a production, and steps to getting your work seen and even sold in Fine Art Photography: A Complete Guide with Award-Winning Photographer, Brooke Shaden.

This is an all-inclusive workshop that provides the tools you need to run a successful and creative business as a fine art photographer. You'll learn creative exercises to find and develop your ideas, how to create an original narrative, how to produce your own photo series, post production techniques and skills for compositing and retouching, how to write about your work, ways to pitch to galleries and agents, and how to print your pieces so they look like art.

This workshop will take you on location with Brooke as she creates a photo series from scratch. She'll walk through every step for her photo shoots including set design and location scouting, she'll cover techniques in the field for capturing your artistic vision, post-production and compositing techniques, as well as printing and framing essentials.

She'll round out this experience by discussing all of the details that will help make your career a success like licensing, commissions, artists statements, social media plans, gallery prep, and pricing your work.

This comprehensive course is a powerful look into the world of fine art photography led by one of the world's most talented photographers, Brooke Shaden. Included with purchase is exclusive access to bonus material that gives exercises and downloads for all of the lessons.