Fine Art Photography: The Complete Guide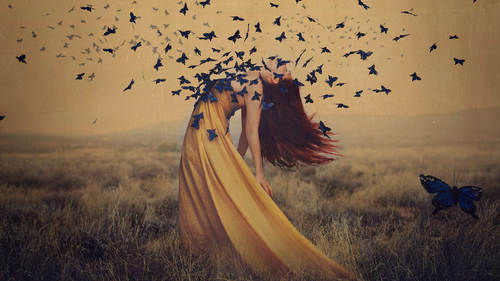 Fine Art Photography: The Complete Guide
Lesson Info
Shoot for Edit
It's really important when you are getting ready for a photo shoot to remember that there is an editing option. So if it's not possible to get everything in one go during the photo shoot, you should always have backups just in case, when you get into editing, you'll have some options, you'll be able to put everything together, if it didn't go quite perfectly the first time. I know for me, it is a very common issue that I'm either running out of time or running out of patience, and maybe you have experienced one of those two things as well. So when I shoot this actual image, I'm not going to have a lot of time. We're going to try to get a ton of pictures in a very short period of time. So I want to make sure that I get all of the extra shots possible so that I have them for the edit later on. One really good example is this moss picture that we're going to do, where we've got moss on the wall, and the idea is that we're going to have our model just right in the corner here of this room.
We're going to have the moss completely surrounding her on the walls on either side, sort of crawling up her body and then moving away from her on either side, but it's kind of tedious to try to get that much moss up on the wall. It takes a lot of tape, and a lot of patience with it not falling off, 'cause you can see it's very delicate here. So I need to be sure that for every single setup that I do, I have alternate images that I can add in later and post for compositing just to be able to put the whole image together. So worst case scenario, I get here to do the photo shoot, and the moss, we just don't have time to stick it all up on the wall, so what I might do is just put one piece up on the wall, and take a little step back, and photograph that moss, just get a few shots of it, so I'll get one picture of it just like that, and then I'll take the rest of the moss, and just continue to layer that in, just like this, and I don't even need to take the time to tape it to the wall. I can just have somebody hold it for the time being, and then photograph that moss, and just hold it in different positions all over the place, maybe higher, maybe lower, so that later on, I have all of these images where the moss has different lighting based on the position. For example, I might put it on this side so that it's in different light, in different angles, different perspectives, and then I really, really quickly have all of those shots that I can edit in later, and that's going to be really good for me because it's very unlikely that I'm going to be able to come in here and have all the moss in exactly the right spot. It's much better to have a blank canvas with these blank walls and our model in position here, than to come in to this space with it all setup and maybe something doesn't look quite right later. It's good to have that blank shot of the walls without the moss, just to be able to layer in another spot later. So that's what I'm thinking about here with this moss. So you can see that we have these blue pieces of tape on the wall, it says moss on either side, and that's what we're doing all around this space so that as we continue to shoot these pictures, we have these little blue pieces of tape telling us exactly where we need to go next, and what is going in this space. So that's going to help us to shoot really, really fast, make sure that we get everything done in exactly the right order because, like I mentioned, we're pretending that this is for a client, like somebody needs these images, and I need to prepare to have everything go wrong and still have everything go right in the end. So that is my goal, and that is why I would be shooting for the composite. It is possible to do it all here, in one go, at the same time, but just in case it doesn't work out, always have backups, always shoot for the composite as well as the final scene as great as you can make it. So that's the goal, and I'm going to be shooting lots of images for compositing later on, just in case.
Class Description
Creating a great photo for a client is one thing - but turning your passion and ideas into a series that is shared, shown, and sold is a whole different business. If you do it right, you'll be shooting what you love all the time. Learn how to choose which ideas to create, how to turn your concept into a production, and steps to getting your work seen and even sold in Fine Art Photography: A Complete Guide with Award-Winning Photographer, Brooke Shaden.

This is an all-inclusive workshop that provides the tools you need to run a successful and creative business as a fine art photographer. You'll learn creative exercises to find and develop your ideas, how to create an original narrative, how to produce your own photo series, post production techniques and skills for compositing and retouching, how to write about your work, ways to pitch to galleries and agents, and how to print your pieces so they look like art.

This workshop will take you on location with Brooke as she creates a photo series from scratch. She'll walk through every step for her photo shoots including set design and location scouting, she'll cover techniques in the field for capturing your artistic vision, post-production and compositing techniques, as well as printing and framing essentials.

She'll round out this experience by discussing all of the details that will help make your career a success like licensing, commissions, artists statements, social media plans, gallery prep, and pricing your work.

This comprehensive course is a powerful look into the world of fine art photography led by one of the world's most talented photographers, Brooke Shaden. Included with purchase is exclusive access to bonus material that gives exercises and downloads for all of the lessons.