Fine Art Photography: The Complete Guide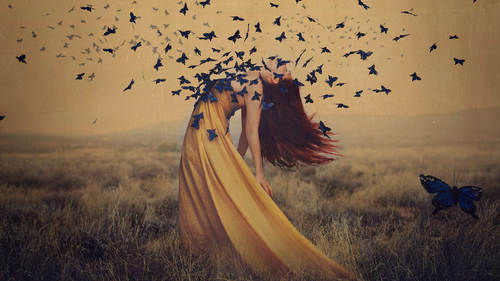 Fine Art Photography: The Complete Guide
Lesson Info
What Sets You Apart?
So how do we find a way to write about our work that's interesting? First ask yourself what sets you apart from other people. It's a horrible question to answer, horrible. If I say to you, "What sets you apart, what makes your unique?" Already, Sereid's like (laughter), "No, don't ask that." Because it's not something that's fun to answer about yourself, right? It is not fun. I don't like to answer it, you feel like you're just bragging if you answer that question. But these are the things that might set you apart. Your process of creating. That's one thing that you could write about that will set you apart from others, depending on your process. Your technique, the concept that you're working with within your image, your experience to create that work, or leading up to why you create in the first place. These are all things that you might need to make yourself interesting. I think that everyone is interesting. I really do, I think that hidden underneath sometimes many, many layers, is...
a nugget of interesting. And we're going to find the nugget, K? And we're gonna cook up that nugget, and then we're gonna serve it to everybody. It's weird, it's got really weird, it's OK. We're going to do that because it's in there somewhere. I used to think it was buried really, really, really far inside of me, I had never been called interesting before, I didn't think I had anything that made me stand apart from anybody else and then I started to realize that somebody will find you interesting. You just have to find that person and ask them, "What is it?" If you can't find that person, then you gotta figure it out for yourself. Do you guys already know what makes you interesting? (laughs) OK, well Samantha's really strongly saying no, even though you collect dead things. (laughter) So you're interesting, that was an easy one. We all have something. We all have something that sounds weird to somebody else and it's that thing that makes us interesting. Whatever makes people look at you like you're strange, whatever catches people's attention, it's going to be something, OK? Might be part of your personality, it might be your images, who knows?
Class Description
Creating a great photo for a client is one thing - but turning your passion and ideas into a series that is shared, shown, and sold is a whole different business. If you do it right, you'll be shooting what you love all the time. Learn how to choose which ideas to create, how to turn your concept into a production, and steps to getting your work seen and even sold in Fine Art Photography: A Complete Guide with Award-Winning Photographer, Brooke Shaden.

This is an all-inclusive workshop that provides the tools you need to run a successful and creative business as a fine art photographer. You'll learn creative exercises to find and develop your ideas, how to create an original narrative, how to produce your own photo series, post production techniques and skills for compositing and retouching, how to write about your work, ways to pitch to galleries and agents, and how to print your pieces so they look like art.

This workshop will take you on location with Brooke as she creates a photo series from scratch. She'll walk through every step for her photo shoots including set design and location scouting, she'll cover techniques in the field for capturing your artistic vision, post-production and compositing techniques, as well as printing and framing essentials.

She'll round out this experience by discussing all of the details that will help make your career a success like licensing, commissions, artists statements, social media plans, gallery prep, and pricing your work.

This comprehensive course is a powerful look into the world of fine art photography led by one of the world's most talented photographers, Brooke Shaden. Included with purchase is exclusive access to bonus material that gives exercises and downloads for all of the lessons.