Fine Art Photography: The Complete Guide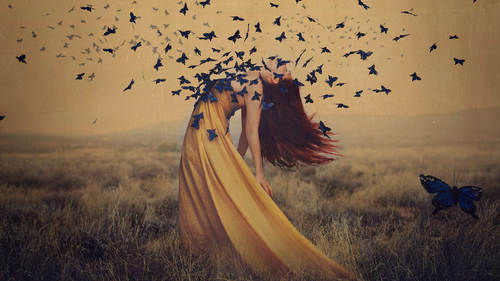 Fine Art Photography: The Complete Guide
Lesson Info
Where to Sell Images
Okay, so where can I sell my images? I have a list of places where you can sell your images. And this particular list is by no means exhaustive. You can find so many more places. And these are the sites that I find much less expensive images when I go searching on their websites. So Shutterstock, Getty, iStock, Adobe stock, Jupiter Images, Thinkstock, these are all places where I can go to get a much less expensive stock image. If I need, for example, a hole in the floor, I would go to Shutterstock and research hole in floor, and get that. And it's possible to sell your images through these places. But I will say that in my experience, you see less and less original works on these sites. Where if you've got a picture of, like, a girl floating in a forest with candles everywhere and stuff, it might not work as well on a really big stock site, because they're generally being used for more commercial projects. So just something to keep in mind. These are just a few sites that I have perso...
nally found to represent their artists a little bit more exclusively, where maybe they're selling at higher price points, where they're really representing their artists and working on their behalf to sell images as art. I don't know, I mean, I'm not represented by three of these four companies, so I can't say how it actually feels to be represented by them. But, and just in my personal research, there tends to be fewer artists on these sites. Rather than millions of photos, there tends to be maybe hundreds or a couple thousand photos, and they do a little bit more work for the artist. Okay, so things that you have to consider for licensing. The cost per image. Okay, so how much are you going to sell your images for, just something to consider, especially if you're thinking about a stock site. So if you have your own pricing that we've just discussed, and then you give it to a stock site, well, they're gonna take a fee. So just something to consider, just like a gallery would. Is there a membership fee to be on that site? Every once in a while you'll come across a stock site where there is a fee that you pay to be on that website. Are you splitting with an agent? How effective is their marketing? Think about that. How are they representing you? So if you're with a stock agency, are they actually trying to sell your works, or is it just going in some library that nobody ever, ever sees unless you have the exact right tags on it? So just consider are they actually marketing for you or are they working on your behalf. Is your portfolio marketable? And if so, in what genre, in what way? You know, I'm definitely not gonna try to sell my images to medical supply companies. Like, just a random example. But it doesn't work there, so I'm not gonna try that. So just think about how marketable your portfolio is. How many images you want to put out there. If you're selling yourself, then you don't need to think about that as much. But for example, I am represented by a stock agency, and I haven't given them new images in seven years. And they only have, I think, eight of my pictures. So just something to think about with maybe you wanna try a stock site, but maybe you just give them a few of your images. And you don't give them your whole portfolio, so then you still have the right to license your images outside of that. And what are their terms? Just what is does their contract look like? They will often have a contract. So even though you can present your contract to them, they might say no, I have my own, sign this thing or don't sign at all. Okay, any questions on licensing before I talk about commissions? Yeah. So what do you do if somebody misuses the license? Okay, so thankfully, that has not happened to me. Which is shocking, because things go wrong all the time in so many ways, and I feel really lucky that it hasn't. But in that case, you contact your lawyer. I wouldn't even try to handle it on my own, because there's just so much that can go wrong with miscommunication, through e-mail and terms being unclear, and stuff like that. So I would have a lawyer write a cease and desist letter and then move on to expressing what damages I want in return. And if there's a clear contract, then that shouldn't be an issue.
Class Description
Creating a great photo for a client is one thing - but turning your passion and ideas into a series that is shared, shown, and sold is a whole different business. If you do it right, you'll be shooting what you love all the time. Learn how to choose which ideas to create, how to turn your concept into a production, and steps to getting your work seen and even sold in Fine Art Photography: A Complete Guide with Award-Winning Photographer, Brooke Shaden.

This is an all-inclusive workshop that provides the tools you need to run a successful and creative business as a fine art photographer. You'll learn creative exercises to find and develop your ideas, how to create an original narrative, how to produce your own photo series, post production techniques and skills for compositing and retouching, how to write about your work, ways to pitch to galleries and agents, and how to print your pieces so they look like art.

This workshop will take you on location with Brooke as she creates a photo series from scratch. She'll walk through every step for her photo shoots including set design and location scouting, she'll cover techniques in the field for capturing your artistic vision, post-production and compositing techniques, as well as printing and framing essentials.

She'll round out this experience by discussing all of the details that will help make your career a success like licensing, commissions, artists statements, social media plans, gallery prep, and pricing your work.

This comprehensive course is a powerful look into the world of fine art photography led by one of the world's most talented photographers, Brooke Shaden. Included with purchase is exclusive access to bonus material that gives exercises and downloads for all of the lessons.