Fine Art Photography: The Complete Guide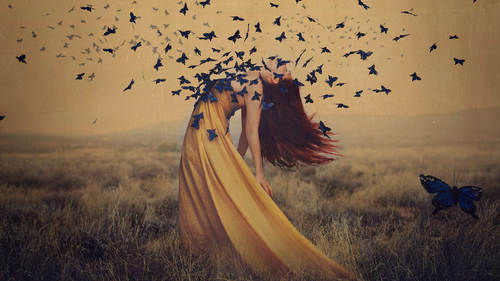 Fine Art Photography: The Complete Guide
Lesson Info
Write to Different Audiences
Now, if we're going to write to galleries, we have to know what makes us interesting. Otherwise, why are we pitching ourselves? They're a business, too. They want to know what sets you apart so that they can take a chance on you, or not. So you're going to want to tell galleries who you are, and make it interesting, but also informative and very short. No pressure. What you do, what you like about the gallery, what you want from the gallery, your website link. The same as writing to publishers. You're gonna want all the same things. And then, it's the same writing for grants. Writing for anything, you're gonna need to say who you are, what you do, what you want. Right? In any situation. You need to tell at least that to somebody. But then there are a few other things that you're gonna want to think about. Like if you're asking an entity for a large sum of money as you would do when you're writing for a grant, you had better be inspirational. In your own way. It doesn't have to be tradi...
tionally inspirational, but you had better say something that sounds very intriguing to them, that inspires people in some way. Now I went through a whole bunch of grant websites. Like a whole bunch. And these were all of the key words that I saw over and over and over again that they want to see from artists submitting. Forward thinking, innovative, having a new point of view, point of view was used again and again. Technologically interesting, you know a lot of people are looking for you to really push the boundaries of what you can do with technology these days. So maybe that's not relevant to you, maybe it is. And conceptual depth is something that I found a lot of when I was looking up grants. And a lot of people saying you know it's great if your image is beautiful, it's great if you're doing this thing to help a community, but where is the depth of concept in this idea? So if you're gonna propose an idea, make sure that is has lots of layers. And usually grants are genre specific. You'll see a lot of grants for documentary work for example, conservation work, things like that. Maybe your work falls into that category. There are grants for fine art, for pretty much every single thing you can imagine out there somewhere. Now if you're gonna write to a juried show, so we've covered galleries and publishers and music artists and stuff like that, so that's when you're going to share who you are, what you do, and what you want. Okay, and then if you're writing for a grant you better bring out your inspirational and aspirational views. But now if you're writing to a juried show, it's a little bit different because you have to describe the work. The individual pieces themselves as well as your work as a whole. So we've got a statement about your body of work plus one to two sentences per image. So here's an example of my Fourth Wall series. And this is general statement about the whole body of work, which says Fourth Wall looks at the fears and emotions we feel we cannot share by constructing a metaphorical insiders' perspective of the mind. So here's a little blurb about the series. Now you can make this longer, like I wrote, just a statement. Paragraph is appropriate, a page could be appropriate, it depends. But now I need to hone in on a single image and figure out, Okay, I've written about the whole series but what about each individual image? What makes it unique? What makes it stand out? So for this particular image, which is called "Undone", I wrote "Undone" took 60 hours of laying yarn down on the floor, and 4 hours of sewing under the skin of the model's hand, to create a scene of bloody metaphor. Okay, so I'm using some keywords like bloody and skin. Should have said flesh, right? I agree. But then also giving interesting facts about this photo. So they know what the whole series is about, that's like your chance to be a little bit flowery and abstract with your language. But with this particular image, why do I feel the need to say anything about it? Well I'm gonna tell you. It's because I thought my back was gonna break when I spend 60 hours on the floor laying the yarn down. So I wanna tell you that. Because one, it shows how much time put in to this image in particular. And it also shows the dedication to this series, which I think is really important in selling it to somebody when you're trying to get an award. You know, if you're a jury right now and I'm giving you two images, one like this that has conceptual depth and layers and took 60 hours of working on to produce, versus one that maybe took me 10 minutes to shoot, an hour in Photoshop, and is pretty obvious what it is, aren't you going to award the one that had more depth and more time spent on it? Probably. It depends, of course, on what the situation is.
Class Description
Creating a great photo for a client is one thing - but turning your passion and ideas into a series that is shared, shown, and sold is a whole different business. If you do it right, you'll be shooting what you love all the time. Learn how to choose which ideas to create, how to turn your concept into a production, and steps to getting your work seen and even sold in Fine Art Photography: A Complete Guide with Award-Winning Photographer, Brooke Shaden.

This is an all-inclusive workshop that provides the tools you need to run a successful and creative business as a fine art photographer. You'll learn creative exercises to find and develop your ideas, how to create an original narrative, how to produce your own photo series, post production techniques and skills for compositing and retouching, how to write about your work, ways to pitch to galleries and agents, and how to print your pieces so they look like art.

This workshop will take you on location with Brooke as she creates a photo series from scratch. She'll walk through every step for her photo shoots including set design and location scouting, she'll cover techniques in the field for capturing your artistic vision, post-production and compositing techniques, as well as printing and framing essentials.

She'll round out this experience by discussing all of the details that will help make your career a success like licensing, commissions, artists statements, social media plans, gallery prep, and pricing your work.

This comprehensive course is a powerful look into the world of fine art photography led by one of the world's most talented photographers, Brooke Shaden. Included with purchase is exclusive access to bonus material that gives exercises and downloads for all of the lessons.