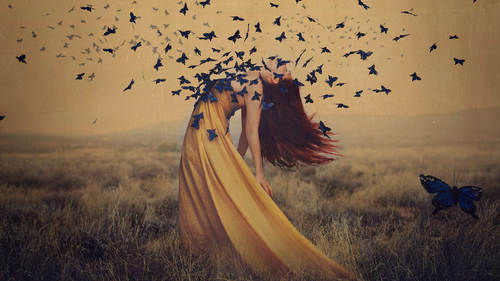 Fine Art Photography: The Complete Guide
Lesson Info
Writing For Fine Art
We get to talk about my favorite topic in life, not just here at the bootcamp but in life, which is writing. I've always been obsessed with writing, storytelling, anything to do with any way of putting a story out there, so I've always been very interested in how can we use writing not only to tell stories but also to aid our photographs, because a lot of people are under the impression that a photograph should be worth 1000 words and that's really great if it is, but we cannot rely on that at all. We have to rely on our skills as artists to translate what we want our images to be into words, or at least to cultivate an audience faster that's more appropriate for the kind of work that we're producing. So writing for fine art is all about writing for your images and being able to cultivate the right tine, the right atmosphere in your writing, to sort of shuffle people along into the right mind space when they're thinking and looking at your work. So that's what we're gonna do is talk ab...
out writing, very in depth right now. I know that writing is a very difficult thing for a lot of people to do, maybe you feel like you're not imaginative enough for good writing, maybe you don't have the right grammar set. I certainly don't. I feel like if you tell me to construct a proper sentence, it will necessarily not be right. I just never had that skill, and it was really frustrating growing up because I always felt like writing was my one talent, like the one thing that I could do, but then I always struggled in my English classes cuz I couldn't get my grammar right. It was really, really frustrating and definitely took me down a few notches when I was trying to be a writer. And I wanna make a couple points: one, that doesn't matter. If you don't have good grammar, if you feel like you're not creative enough, it doesn't matter, cuz they're all fixable. Writing is a skill that we can learn if you try hard enough at it, and I'm not saying try so hard cuz you are trying to write a novel or you're trying to put out the great work, the next great American novel or something, it's not what we're trying to do, we're just trying to bring an authentic and interesting tone to what we're writing about in relation to our art. So why write? What is the importance of doing this? Since so many of you will be so resistant to me on this point, I wanna make a few points about why it matters. Because your art doesn't tell your audience what to do. Now think about it this way. Not just, oh I need writing to accompany my work, I need it to be more atmospheric, all that aside, if you create a piece of art and you put it out there and your goal is to one day sell your work in galleries, your image isn't gonna open up its mouth and be like, "I'm a picture, please buy me." That'd be funny if it did, but it won't. You need to say that in some way that feels right for you. So you are going to be able to write along with your images to tell your audience what to do. Your art does not always reveal your intent. You can try for that, of course that's probably most of our goal is to create art that reveals something about the story or the artist, him or herself or something relevant about the intent, but it won't always do that and it's good to know that it won't always do that. And it's important to be able to write with your intent in mind. To be able to say, this is what I want you to do, and this is why I created this piece of art. And then your art doesn't always show your personality. Now sometimes it does. But I can't even tell you how many times I've walked into a room, introduced myself, and had people say, "Whoa, I expected you to be gothic," or, "Whoa, I expected you to be wearing all black "with mascara running down your face." I've heard it so many times that I know that my art does not show my personality. I know it for a fact. I have a way different personality than anything that I've ever created. So how am I going to let people know who I am? Now you might say, nobody needs to know who I am. I am an artist who does not wanna be front and center. Okay. I agree, there are people who don't wanna show their personality and what they do, so maybe this point isn't for you and that's okay, but most of us, if we're trying to sell our work in some capacity, if we want to make a living doing this, our personality is important to showcase in some respect.
Class Description
Creating a great photo for a client is one thing - but turning your passion and ideas into a series that is shared, shown, and sold is a whole different business. If you do it right, you'll be shooting what you love all the time. Learn how to choose which ideas to create, how to turn your concept into a production, and steps to getting your work seen and even sold in Fine Art Photography: A Complete Guide with Award-Winning Photographer, Brooke Shaden.

This is an all-inclusive workshop that provides the tools you need to run a successful and creative business as a fine art photographer. You'll learn creative exercises to find and develop your ideas, how to create an original narrative, how to produce your own photo series, post production techniques and skills for compositing and retouching, how to write about your work, ways to pitch to galleries and agents, and how to print your pieces so they look like art.

This workshop will take you on location with Brooke as she creates a photo series from scratch. She'll walk through every step for her photo shoots including set design and location scouting, she'll cover techniques in the field for capturing your artistic vision, post-production and compositing techniques, as well as printing and framing essentials.

She'll round out this experience by discussing all of the details that will help make your career a success like licensing, commissions, artists statements, social media plans, gallery prep, and pricing your work.

This comprehensive course is a powerful look into the world of fine art photography led by one of the world's most talented photographers, Brooke Shaden. Included with purchase is exclusive access to bonus material that gives exercises and downloads for all of the lessons.