From Shoot Through Photo Editing: Fashion Retouch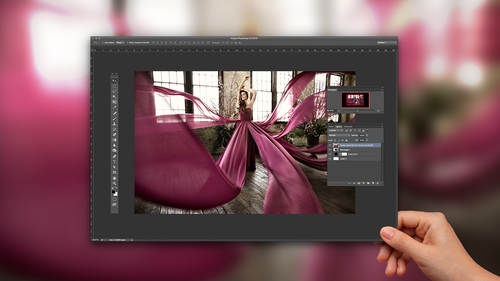 From Shoot Through Photo Editing: Fashion Retouch
Class Description
Learn how to create powerful, unique fashion imagery by shadowing Lindsay through her shooting and editing process. In part 1 of this class, she will explain the start-to-finish details (concept, lighting, posing, and more) of three fashion shoots. In part 2, she will share her post-production process by walking you through her favorite tools and techniques in Adobe Photoshop and Adobe Lightroom.  

Software Used: Adobe Photoshop CC 2015

Reviews
Lindsay is awesome as always . I should have bought this course long ago . Its well worth of money and i recommend to people who like to start fashion shoot with cheaper option . Thank you Lindsay . As for Creative Live group , please fix the " Purple Skirt Picture " as crush or corrupted . Thanks .
I love Lindsay's tutorials. She speaks "our" language. She has very simple, but highly effective approach to studio set ups as well as post-processing. She is very (very) creative photographer. Highly recommend.
Love how considerate Lindsay is of newbie's budget concerns and always has some tangible positive option to create beautiful images
Explore More Free Classes
THE
CREATOR

PASS
Enjoy the free classes? Get 2000+ more Classes and watch it anytime, anywhere.
Get The Pass