Getting Started in Professional Food Photography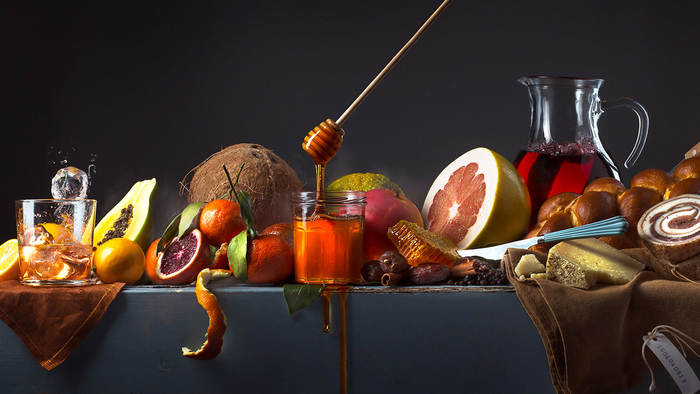 Lesson Info
Introduction To Class
With the advent of social media foodie culture, food photography is everywhere. The market is saturated with top-down smartphone images of cappuccinos, barley salads, and elaborate toast. This represents a real opportunity for photographers looking to expand their businesses. Professional photographers are in a position to provide high-quality, captivating images of delicious food for clients eager for an alternative to stock photography and social media images.

Join veteran photographer Steve Hansen for this comprehensive basics course, and you'll learn:


How to shoot a beverage, main course, and dessert.

How to light and style your shots to get the most compelling images.

How to build out your basic studio gear to get the most out of your food styling and photography.
Steve will walk you through the basics of becoming a food photographer by drawing on his own experience as a chef, certified food stylist, and photographer. You'll learn about the equipment you'll need; how to interact with food and prop stylists, and direct them during a shoot; how to work with digital technicians and editors; and you'll learn Steve's tips for marketing food photography. 
Reviews
Do you know what a gobo is? Have you compared strobes vs speedlights vs LED's for power? Know about C47's? french flags and scrimss? Use cinefoil? already blending natural light and artificial? comfortable using gels and reflectors? know the difference between westcott and broncolour lighting? know how to shoot high key vs low key? Do you shoot tethered into capture one? Does "natural light" mean having a window plus an LED panel + a datalight? Work with a food stylist and a camera tech? work with a crew in a studio? Comfy compositing in photoshop? perhaps an ex-chef now interested in applying all that knowledge to commercial food photography? no what rep and non-repped is? If all this sounds like oh ya, i got that, then this course is for you. WHile this course is called "getting started in professional food photography" it does not mean "getting started in photography" While it may not be the intent, the course does implicitly presume you are already a (n experienced) photographer. As the blurb says "This represents a real opportunity for photographers looking to expand their businesses" - i.e. - you have a business in photography already. It would be great if creative live started ranking their courses in terms of expected knowledge before jumping into a course - or what a good progression of skills might be - and of course what courses you can get these in. This course is not featuring how a person working from home or a non-studio can make these ideas work: this is high end. As said, the "natural light" photoshoot uses a lot of artificial (expensive) light. Unfortunately while Steve waxes nostalgic about how you can do some of these shots with less expensive gear, he doesn't demonstrate this. If you thought your speedlights were the bomb, you may feel like a loser by the end of this if you're not stepping up to the power of a broncolour. These may all be truths if you want to shoot food exactly like Steve Hanson - but it's not the only path to commercial level food photography. Thank heavens. What is really disappointing is that none of the compositing is demonstrated. In other words, we do not go from image creation start to finish: we get two shoots - that show composition in the shot, and some tweaking in Capture One - but nothing is taken into photoshop. (if you want to see how an image like that used as the cover for this course, abandon hope now). THe closest we get to pictures made is website discussion - but we don't get to see a walk through of a site: it's talked about rather than shown. How can you talk about design without actually looking at examples? This course is not really principles based but tech based: it's two rapid shoots served by pro teams with a big discussion on gear - and then a discussion (not show and tell) about web site, prints, and a porfolio (oh and by the way - do you have an agent? how about an iPad pro "perfect for portfolios - the regular iPad is not quite big enough) it relies so much on high end gear - the basic lens is a tilt shift - and a crew - it's difficult perhaps even for a small business photographer to think about how to adopt or work back from the high end to the lower end. Sure there's an included price list that shows cheaper to more expensive kits - but again seeing nothing about how to use the less pricey gear leaves one struggling. There is in other words a big gap between talking about shooting to and here's the print. What about the big effort in between to make the images in photoshop? oh. That's something steve used to do but now directs with his camera tech? It's not that steve is not well informed, it's not that he isn't prepared to talk in detail about how he created his work and shows it, and yes you can certainly see how steve hansen does two shoots with his three person crew. But beyond that - it's talk not show, and no image work in compositing and getting to the print process. The discussion on business is again mostly how he does business not about how to do the things he says people like - or even how to connect with people to get work. "you'll get to a point where you're not worried about money" Really? Great. How? "I have a spreadsheet but i won't provide the template because everyone is so different ... look at rob haggart's blog to see real world negotiations" ANd that's the issue: this course is really "steve hansen: a food photographer case study" or "a day in the life of steve hansen's studio" with a director's cut voice over, as opposed to this is how you can work with light for food; this is how to think about food composition. If all you really want is to see how to set up a high end set, and what a food photog crew can do for you - this is fantastic. If you want to learn about food photography ALL IS NOT LOST: creative live has courses that better address this process: - Andrew Scrivani's Food Photography is excellent go-to place for learning this - and it includes examples of applying techniques with students hands on with crit. - Story on a Plate is fantastic for demo'ing shoots and getting into creating the story surrounding the food - including portraits and in -context Work - JoeyL's Commercial Photography Course is also amazing for first principles in lighting and he does take the project from one light to intrigued set to full workflow, processing the images all the way to print and export. When Joey talks about his portfolio - you see his portfolio - and others. It's a well-considered and presented piece of the course. - Joel Grimes shooting with strobe on location also goes through the composite workflow step by step - these guys all do start to finish - this food course seems the exception. - Kevin Kubota's Start and Grow Your Photography Business helps you figure out pricing in terms of Cost of Goods translating into what you need to make a profit. Scott Robert Lim's 10k Wedding goes into building - John Greengo's Fundamental's of Photography is simply required for any photographer starting out. SO overall this course was a let down It promised: Join veteran photographer Steve Hansen for this comprehensive basics course, and you'll learn: How to shoot a beverage, main course, and dessert. didn't get that: we got a sandwhich and a chicken in a stove. How to light and style your shots to get the most compelling images. maybe How to build out your basic studio gear to get the most out of your food styling and photography. there was nothing really basic about anything in the studio - Steve held a speedlight only to disparage it - and natural light because heck there can be blue highlights in natural light. Overall, I'm dissappointed because the framing of this course does not clearly indicate either what's in the course nor at whom it's geared in terms of experience. Seeing that cover photo leads one to believe we'll get that whole process - to get from shot to finished image. CreativeLive could do more perhaps to make clear more explicitly the level of experience one is expected to have to get value from the course.
This class has appeal for the beginning food photographer as well as the photographer that is already a bit further advanced on the path. There is quality info about gear and other logistics for the beginner that is absolutely necessary and establishes a strong baseline of knowledge. When Steve starts to shoot then the magic really starts to happen as we get to see into his creative process, how he styles, how he problem solves, how he continues to push the envelope until he comes up with his incredible images. That was the most enlightening part of the whole class...being able to observe an artist in his creative zone. Steve is a master at what he does and whether you are a beginner, intermediate or even advanced photographer, there is something for you in this class. It is well worth the minimal cost of the class. Part of the value of purchasing this class is that you can watch it again and again and again and each time you will walk away with boatloads of info. It is one of those classes that you will go back to again and again and use as a reference point for improving your images. Thanks Steve for being willing to share your gifts and talents to help others! Awesome day!
It's a shame the reviews are either recommend or not, because this class has a lot of good stuff in it, but it has even more padding and Steve just talking about what he does, instead of showing us. Looking at the student work tab for this class, I have to say the quality of the shots there is generally higher than the two main shots we saw in the video. They were OK, but not as inspiring as the shots used to sell the course. We do learn a lot of the considerations and techniques that you might use to make a great shot, but we didn't see one being made. I liked Steve and I can see he has a great portfolio, but when you compare him to content rich presenters like Mark Wallace, Tony Corbell and Joe McNally, then I think Steve is not yet in their league. Overall, the course feels rather hastily put together - Steve in a new studio where not everything is yet in place, doing shots he's not practiced. I bought it at a Sale price, and feel quite badly let down by Creative Live and some of the very positive reviews I read. I'm sorry Steve, but I don't feel this set of videos is quite perfect yet.