Graphic Design Fundamentals: Getting Started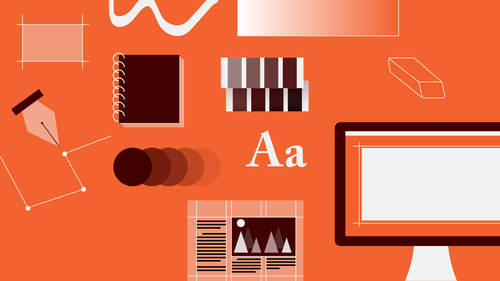 Graphic Design Fundamentals: Getting Started
Class Description
You don't need to be a trained pro to make great designs. In this class, Timothy Samara will explain the fundamentals of graphic design and help you get started. You'll learn about:

The skills essential for graphic design
Which tools designers use
How to manage the creative process

Timothy will demonstrate a design project from start to finish and provide a thorough introduction to the design principles professionals rely on everyday. You'll learn the basics of:


Space and form

Color theory

Typography

Layout and composition
You'll see how these theories apply to real-world projects and how they impact the overall design.
Whether you want to design a poster, flyer, or logo – this class will give you the insights you need to design with confidence.
Reviews
Wonderful class! I loved getting the info as to the creative process. Great!
Thank you for sharing your experiences in this class. It's been a pleasure to listen, learn and understand, as well as a wonderful motivation.
I love this class, clear and precise information with very interesting examples. I have worked as a graphic designer for 6 years but have no design eduction, so at times I feel like there is these gaps of design-knowlegde in my decisions, this was the perfect filler of these gaps.