How to Pose Family Portraits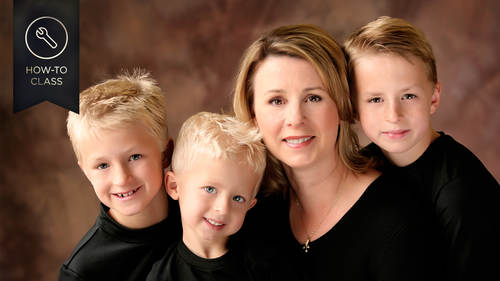 How to Pose Family Portraits
Class Description
Capture the magic of a family in a group portrait. In How to Pose Family Portraits, Michele Celentano will teach you how to take memorable family photographs of groups – sized 2 to 100. You'll learn how to use bodies as puzzle pieces and how to position them together as Michelle poses and shoots a family of eight.

This ninety minute class will offer up fresh inspiration for your group portraits and completely change the way you photograph families of all sizes.
Reviews
A good course on posing groups and families. It is good supplemental information if you've already studied some other posing courses. The only drawback for me is aspects of the photographers social interactions aren't to my liking (acting like a chimp and blowing raspberries). I will say though that she does have high energy and give compliments and talks with the subjects on things they like. That is what I would do on a shoot and she does that well. As for the posing it was macro level of fitting people together with a skimming of the minor details. It is a good condensed lesson and worth a watch.