How to Become a Freelance Photographer
Isaac Johnston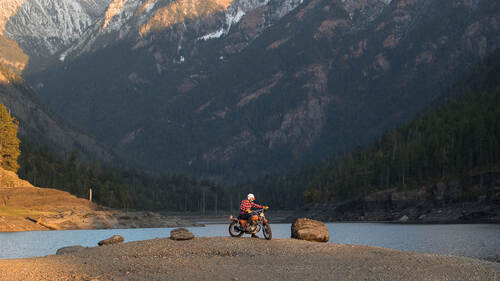 How to Become a Freelance Photographer
Isaac Johnston
Class Description
ABOUT ISAAC'S CLASS:
Isaac Johnston from Wildist teaches how to remove the barriers to working as a full-time creator. Known for his resourceful spirit and signature style, he covers tactics and strategies for how to go from a hobby creator to a full time freelancer. If you have been waiting for the right moment to start, this course provides the steps to go from your day job to your dream career.
YOU WILL LEARN HOW TO:
Solve for the problems that "prevent" photographers from going freelance.
Develop an audience outside of social media.
Select gear – what matters and what doesn't to get started.
Deal with the mental game of being a professional creator.
Shape stories through photo and video.
Build a creative community.
Class Materials
How To Build A Proposal - Pitch Deck Example
Story Creation Sheet Template
Ratings and Reviews
Inspirational Isaac is such an encouraging and joyful voice and personality. He was very encouraging while also providing real, helpful resources and tactics to help someone like me hopefully take my passion a step up toward making it a career. Thank you!
Practical yet fun Great workshop and worth the time/money. Isaac is an easy to watch presenter and the various modules were each concise and practical. Time well spent!
A practical yet valuable workshop "How to Become a Freelance Photographer" was my first photography workshop. There were key takeaways throughout the entire course. Isaac did a great job of expanding on simple concepts that easily get overlooked. He created tangible tips and tricks for his audience to expand upon. THANK YOU for sharing your priceless insight into the world of freelancing. I can't wait to test out your "Pitch Deck Kit" with my future clients!
Student Work