How to Tell Your Story
Andrea Askowitz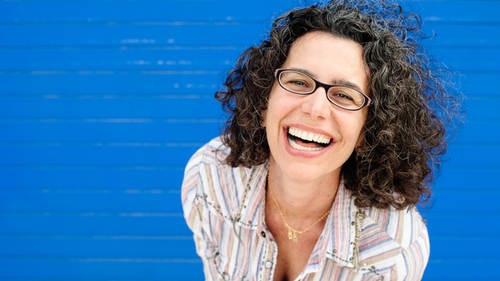 How to Tell Your Story
Andrea Askowitz
Class Description
Everyone has a story to tell, and most everyone has a desire to tell it. What stops some is the mistaken belief that they can't write. But if you can speak you can write. And the most important thing for a writer to do when telling their story is to speak the truth.
Andrea Askowitz is a teacher, writer, performer, and co-host and creator of the podcast Writing Class Radio. In this class, she'll inspire you to figure out what your story is, help you write a first draft, and learn key techniques to strengthen your writing.
In this class, you'll learn how to:
Mine your life for story ideas.
Start with the who, what, where and when of your story.
Use specific details.
Raise the stakes by figuring out why you're telling this story.
Create a likable narrator, which means a vulnerable narrator.
Practice by reading your story out loud and telling your story without reading it.
Class Materials
Places to Submit & Read Great Personal Essays
Editing Tips for Stories Meant to Be Told Out Loud
Ratings and Reviews
This is a great intro memoir/personal writing class. I love Andrea's sense of humor. I love that she's included worksheets to help with the process. I highly recommend this course.
Really great class. I write memoir and I loved it. Funny and Very inspiring.
Andrea is funny and knowledgeable. Fantastic introductory class...please come back with more in depth lessons!
Student Work