Opportunities for Bloggers and Writers
Darren Murph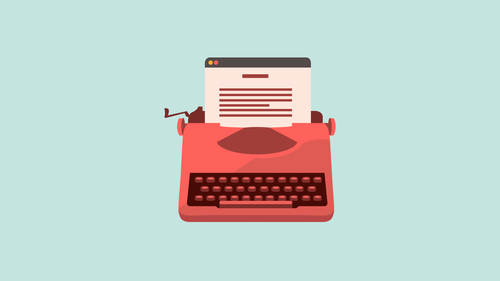 Opportunities for Bloggers and Writers
Darren Murph
Lesson Info
10. Opportunities for Bloggers and Writers
Lesson Info
Opportunities for Bloggers and Writers
Opportunities. You know what? We've been talking a long time. It's it's probably time we mentioned the money side of things. What opportunities are out there for bloggers? What can you do with these skills? What can you do after you're a great blogger? Um guess blogging is somewhere I would recommend starting out if you want to make it a career. There are some sites like huffington post and ink that will accept blocks from basically anyone. If your pitch is strong enough, you just go to their site was the link that says email us your pitch if you have a great idea, sometimes they'll take it it's a great way to get exposure. I wouldn't recommend giving away your work for free for too long, but it is great if you want to build some exposure, reach out to some of the few if you've got business acumen, reach out to think maybe you want to be a guest blogger. You have a great topic you want to cover. They're looking for people like that, and so it's be proactive. Reach out to blog's ask if ...
you can guess block it's, not always about what you write on your own it's often about what you've written elsewhere as well, and you build a portfolio that way. Opportunities come to the passionate so a test on this earlier but whatever you're most passionate about is probably what you're going to be strongest about and so when you're looking at where can I write in terms of making this a career find out what you're passionate about I was passionate about technology and that allowed me to write well in the realm of technology because it started with a passionate about a topic and turn it into riding focus first on becoming an expert don't be a generalist there's too much generalised writing on the web be an expert on something people will respect you for it you'll gain an authority on that topic blogging could have a major impact on small business as I mentioned with my my wife's wedding photography business the block is a huge deal brides come there and they look at the stories and they think I want my wedding day to look like that I mean the blog's serves as that imagination trigger where you want to work with a person that creates products like this and without the block how would they ever know what this is? Maybe you're gonna mention this but block post turn into a book turned into a book, right? I mean I took a whole series of tip articles over a few year period that then I massaged into a book but I hadn't known that starting out but I was passionate about the topic and then it became later I'm like oh my god I have over twenty posts plus a few guests posts and and it made something you know that's a great point if you build up enough content that is similar you absolutely congealed a book around it um uh the example I showed earlier with time and he reversed that he wrote a book and then started writing individual block post about some of the chapters in the book as a way to market the book but it can very well worked the other way around. I mean, this this is really was happened for cookbooks for years you get someone that's just ah mom and pop they just cook a lot for their family and over the years they're like, wow, I've got but hundreds of recipes that I've made over the years maybe I should put these together it's the same kind of concept if you write consistently about something in the same field there's no reason especially as easy as it is now to create an amazon e book it's the barriers or injury is very low you might as well do it you might reach another audience that way so I mentioned this but being a generalist is not the best way to go I focused on technology your greater design focus on designed if you love politics, focus on politics, find a niche get in that way that that's the best way to do it um if you if you can't break into journalism in terms of finding a publication, a lot of companies these days need people that understand editorial that understand the web I mean, we're talking about businesses like you're here work working with a hotel chain that needs a block fifteen years ago if you'd have said that it wouldn't have even made sense why would why would any business need a block and now it's it's become a staple and so what's happening is I'm working with a lot of clients that are saying we know we need a block but we have no training in that area we have no one here that really understands editorial that really understands how to connect with an audience ah lot of companies are hiring copywriters are hiring bloggers to come in and do what they do for the company on behalf of the brand and a lot of companies that aren't even posting these jobs if you ask them if you get into a room with them you're networking with them they'll tell you they would love to have something like that so it's a burgeoning business but a lot of companies are creating blog's because they need another way to communicate you know, being on facebook and twitter was fine five years ago but now the block is an essential piece of their business someone in with this quote from seth goat and so seth is as an author he's an entrepreneur, a marketer public speaker this guy has so many hats I can't even count of all he has plenty to do but what he also does every day is he blocks on his personal block in because he's sort of a perma lancer he freelances here there and everywhere he gets clients in different walks of life the clients get to know him ahead of time because of his block and this was in block post number six thousand so he's done quite a few and it says more important than the output though is the act itself the act of doing it every day when you commit to a practice you will certainly have days where you don't feel like it when you believe it's not your best work when the muse deserts you but when you keep your commitment the muse returns and when you come eat keep your commitment the work happens and so take it from a guy that has had six thousand block post on dh has four or five different jobs at any one time just the art of blogging the act of blogging has led him to more places than he could have ever imagined and so regardless of what stage you're at I would encourage you start a block, keep the block going reach out to publications reach out to organizations there's a need for it, and I'll leave you with this once you learn the art of logging, once you become a writer, once you're confident and what you're writing, it never leaves you whenever you learn to ride a bicycle. Once the training wheels come off, you know you don't have to bowl him back on twenty years later, and amazingly, writing is the same way. Once you've learned it once you're confident in what you're saying, you know, fifty years later you might not be able to go climb a mountain, but you can probably right about the mountain. I'll leave you with that you have any questions send with, I want to I want to end with a great comment. People have been enjoying everything you've been teaching and we had a viewer in the chat room, he says. I don't have a question. I just want to say that I find darrin speaking and teaching style, easy to follow, he's, clear, articulate and he uses professional body language, doesn't fidget or overuse his hands to speak it's been a great class, people out there have really been enjoying thanks. I had to hear that. Thank so much. So we are going to wrap up? I do want to have a question for you about one of the bonus materials video that you actually shot. And I know this is gonna be a bonus video that people get when they purchased the course. This is darren actually speaking with some other bloggers. Darren, you want to tell people about this bonus video? I do? Yes. So I was able to sit down with miriam guar and sean hollister to folks that I had the great luxury of working with engadget for many years, and they're two of the best bloggers in the business, and they have fascinating stories of how they broke in. Neither of them really intended to get into it. In fact, miriam started her own personal block with just a zahabi with no ambitions of where it would go. And now that's what she does full time just because she focused on a niche. So anyway, we had an amazing chat with those two, and we talked about some of the obs tools that we had to overcome and some of the obstacles that still exist. So hopefully that'll that'll give you some motivation and let you know that, you know, we all we all started ground zero and, uh, it's possible to break their all right, great before we head out, I want to give a huge thank you to everybody who have been enjoying this class. All of our engagement with people in the chat room. Huge thanks to our students here who have been asking great questions. It's been wonderful so far, learning from darren. So let's. Give darrin a huge round of applause.
Class Materials
Recommended Blogs and Authors
Top Tips for Framing Every Blog Post
Bonus Video - How Professional Bloggers Got Started - HD.mp4
Ratings and Reviews
I have been blogging for more than 20 years. I started out with personal blogs then eventually shifted into blogging and other forms of content creation professionally (part time) in the areas of fitness, nutrition, and wellness while I also train and teach classes. I took this course because I've been contemplating make this my full time work. This was a great review of some blogging basics AND I learned a few new tips and tricks that I plan to implement right away. I particularly enjoyed the discussion about LinkedIn blogging. What a great way to add portfolio pieces that can be viewed by potential clients/employers! Great class! I highly recommend it!r
As a new writer, I found this fantastic. Darren was a pleasure to listen to and I would happily recommend this to anyone who is starting out writing for the first time in regards to a small business blog, which is the area that I am coming from. He probably has taught me to use fewer words, but that can wait until tomorrow. Great class Darren
There was a lot of good content here for anyone new to blogging. I am not new to it, but I did gain some insight. Just a note: the 4 EASY STEPS TO LOSE WEIGHT was an intentionally satirical/ironic headline, which you discover once you get to step 3. Step 3 was "getting your heart broken", which I'm guessing anyone would agree is actually far from easy. The humor and sudden depth of meaning are the reason the post got so many likes and comments.
Student Work