Interfacing with Your Clients in Lightroom
Class Introduction
Jared Platt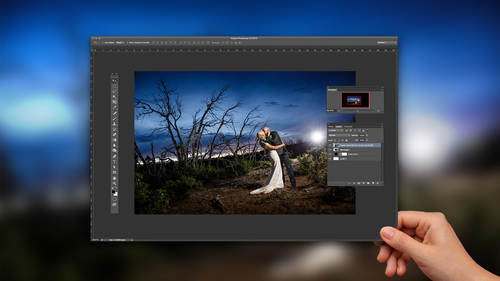 Interfacing with Your Clients in Lightroom
Jared Platt
Get access to this class +2000 more taught by the world's top experts
24/7 access via desktop, mobile, or TV

New classes added every month

Download lessons for offline viewing

Exclusive content for subscribers
Lesson Info
1. Class Introduction
Lesson Info
Class Introduction
today, we're gonna talk about not making the photos. We're not gonna talk about getting the photos in. We're not even talk about adjusting the photos. Really? We're just going to talk about showing the photos to your clients. Now, it seems like a pretty simple concept, but there's a lot of different places your clients happen to be. Sometimes you meet your clients, uh, in your studio. Maybe you don't have a studio, so you meet him at a coffee shop. Maybe they're you know they live in Italy or something like that, and you shot their wedding. They flew. You outshoot their wedding or whatever, and you you'll never see him again. So now you have to interview face with him on the Web, so there's a lot of different ways to interface with the client. But there is a way to interface with every client in a way that will impress them and make them feel special and at the same time, make it very easy for you to get the information back into your system so you can work on it cause that's that's re...
al issue of. You can come up a list and you can make notes while you're with the client, or you can you can come up with. There's like five or six different studio software's you could use to, like, tagged the photos and decide what photos you're going to use. But if in the end it doesn't tie into your system, it's not efficient, efficient. Then you've got a problem because now you're wasting all this time going through the notes. May I usedto have back when pick Taj was alive, So Pick Taj was a, uh, online photo sharing resource where you would put your photos and then it would show him to your clients and it would take orders and stuff like that, and I used to show him on there, and then the clients would select their favorite images and put him in folders and stuff like that. So it's really useful to the client. They love the interface. And then, as soon as I wanted to go make an album from their Favorites folder, guess what I had to do. I had to go on to the same system. They're going on to find that hit print and print out 10 pages of favorite thumbnails. Then I had to take that stack, and I had looked through him and take a pen and say Number and then I go find number 50 and flag it. And then I number 83 then I go look for that one and flag it. So it was back in my system so that I could utilize it. That's not efficient. It may be nice for the client, but if it's not efficient on it, you're in. You got to find a different system. So what we're gonna do is we're gonna show you, and hopefully there's There's a lot of different systems out there, and there may be other systems that will plug in Azaz. Well, I'm gonna teach you how to think about the system that you're using or the system that you might use so that if if you're presented with an opportunity or a system and it doesn't fit within this construct that I'm going to show you today, it's time to scrap it and go for something different. Now you can use exactly what I'm using, and you'll love it. But if it's if you have certain differences or you have a system that you're already into, then it's a matter of trying to get your system to interface correctly. Okay, All right,
Class Description
Shooting the images, selecting and adjusting images, and establishing a workflow is half the battle. All that streamlining can go to waste if your process for interfacing with clients for feedback and delivery is inefficient. Learn how Jared Platt interfaces with his clients on his wedding, portrait and commercial images, and build solid client relationships of your own.  

Software Used: Adobe Lightroom CC 2015