Legal Survival Guide
Craig Heidemann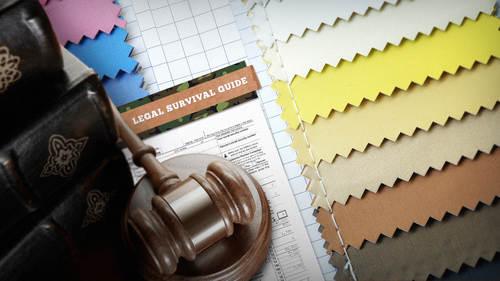 Legal Survival Guide
Craig Heidemann
Class Description
Short on time? This class is available HERE as a Fast Class, exclusively for CreativeLive subscribers.
Ready to turn your creative side project into a thriving business? Join Craig Heidemann for an introduction to the business and accounting principles every creative professional needs to know. 
In this class, Craig will take you step-by-step through the process of setting up, running, and growing a small business. You'll learn how to use QuickBooks to manage your finances, including managing client contracts and invoices. Craig will also help you navigate the potentially-confusing tax, legal, and copyright issues surrounding small businesses. You'll also learn how to contract and/or hire people to do the tasks you can't do yourself. 
Whether you're just starting out as a business owner or you're a longtime entrepreneur ready for a refresher course, this course will give you a roadmap to business success.
Class Materials
Checklist for Starting Your Business.docx
Creative Pro Retirement Plan Summary.pdf
Model Release Long Form.pdf
Tax Considerations For Business.xlsx
Tax Deadline Checklist.docx
Ratings and Reviews
Excellent course and subject topic. Mr. Heidermann is a great teacher! Wonderful explanation, clear and concise details, humorous delivery, he kept me engaged the entire time. I truly had fun watching and learning during this course.
I'm literally fresh off the boat, as the saying goes, having moved back to the US after decades of living abroad. I have the photography down (in some measure due to the instructors and courses here at CL), but being new to the business of photography in this environment I was rudderless. This course helped answer all my initial questions and put me on the way to getting established in my region... and beyond! Craig makes legal issues almost fun with his jocular, engaging style. Thanks so much to Chase and the people at CL for knowing what courses real working photographers need.
This is a great course and Craig is an excellent teacher. Step-by-Step and easy to follow.
Student Work