How to Make Money
Ramit Sethi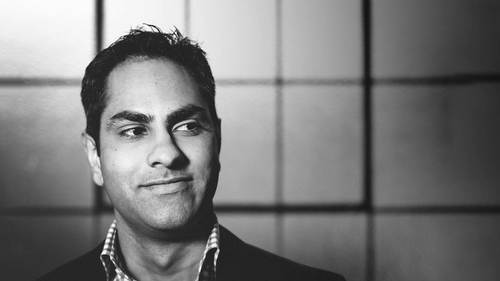 How to Make Money
Ramit Sethi
Class Description
"...I'm just starting to implement some of the things Ramit suggests. I have a long way to go but so far i've gone from making $40,000 to $64,000 within a few months and that was by using negotiation tactics during the interview process." CreativeLive Student

Take control of your personal finances, earn more money on the side, and land your dream job with a high salary with strategic advice from Ramit Sethi.

Ramit has taught over a million students how to better manage their finances and in How to Make Money with Ramit Sethi he shares his proven techniques for transforming your financial outlook. Ramit will show you how to reach your personal financial goals by teaching you how to spend, save, and invest your money. Ramit will also show you how to turn your passions into extra income on the side. Ramit will also discuss finding and landing your dream job (or gig) and negotiating your salary once you do.

If you are one of the countless individuals who needs a little extra help developing a more strategic approach to work and finance, this informative and inspiring class is for you.  
Click here for more scripts, videos, and resources from Ramit's website!
Class Materials
5 Negotiation Case Studies
Freelance Email Proposals
List of Freelancing Ideas
Updated Resource Link: I Will Teach You To Be Rich
Ratings and Reviews
This course changed my life. After watching Ramit on Creative Live, I bought his book, then signed up for his newsletter, then bought several of his classes. You could say I am officially drinking the Ramit Kool-aid now, but I'll tell you why... His stuff works. You have to trust the system, but I've been able to create a rich life for myself by my definition of rich and I am so happy. It takes work, but I am so grateful I found Ramit in my 20s so I can truly enjoy my 30s over the next decade. Without this course, I would still be complaining that people don't want to hire me because my prices are too high and whining that I am not valued, when in reality, the problem was me. Thanks Ramit for always speaking the hard truths and giving people wake-up calls to get their act together and live the life they want... It's possible!
Ramit is a huge inspiration, he is not just a 'been there and made loads of money' kind of guy, he is a 'been there and made loads of money, and here's how I did it' kind of guy! Ramit really gets down to helping you understand not only how to make money but also how to save it too. I am looking forward to reading his book and plan to implement a lot of his systems into my own life.
I have taken a few business classes for creatives online, but this is by far the most comprehensive, most practical course of all. Especially for someone like me who loves Ramit's work but has not made a decision to commit to his full courses, this is a great introduction for what he can offer. He pushes you to think outside the box and see all the possibilities that we can have in a very clear, logical way. If you are unsure which class to take to learn about business, this is all you need.
Student Work