OCF = Anytime/Anyplace
SLR Lounge, Pye Jirsa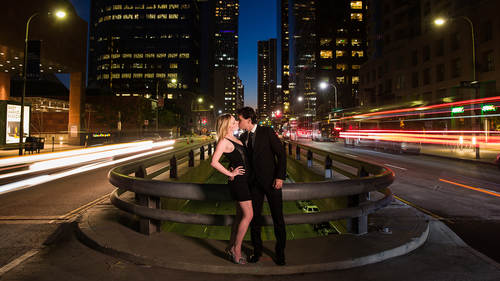 OCF = Anytime/Anyplace
SLR Lounge, Pye Jirsa
Lesson Info
3. OCF = Anytime/Anyplace
Lesson Info
OCF = Anytime/Anyplace
Hello everybody long time no see I'm just kidding I saw you guys like three seconds ago well, if you click next on the video I did all right, so welcome to the lighting one a one speed review now this is the last time I'm gonna be mentioning lighting one on one in depth but in lighting one on one we covered the foundation of lighting it wasn't just about hot shoe flash it was about manipulating light about how to create soft versus hard light about how to diffuse or you speculate light and how to do these things to create certain stylistic effects it was about tons of different things and the overall just foundation of light shaping. So before continuing with this course I want to make sure that you all have a basic understanding of well the's topics and if you don't guess what, we can't cover them here because otherwise well, first of all we already covered them. Why would I want to repeat the material anyway? But we can't cover them here because if we did this course would be like an...
other eight hours in length and it would be lighting one on one. So I'm going to say this those of you that have watched lighting wanna one just make sure that you have a basic understanding of these topics otherwise if there's anything here that we reference that you don't really no if there's anything that sounds unfamiliar go back and re watch that peace on lighting one on one and for those of you that are smarty pants is that think I don't need lighting wanna one well, first of all, shame on you because lighting one was fantastic we taught you how to do amazing things with just a hot shoe flash which believe me will come in handy in your career as a photographer but regardless for those of you that haven't watched lighting one one that just be sure that you are intimately familiar with all these topics here because otherwise we wouldn't be going at a speed and a pace that's going to be really difficult to follow now that's not to say that we're not talking through each of the scenes and talking through all the techniques here but we're not going to be going through and talking deeply on things like temperature, color temperatures and corrective temperature versus stylistic temperatures and that kind of stuff. So without further ado let's, go ahead and just look at some of the key components of lighting one on one and what you should know and number one I haven't actually thrown that slide in there they can throw this light up on the screen is ambient light versus well basically ambient light balancing okay it's creating a natural versus a dramatic image next we have the five common key light patterns understanding the key light patterns for flat of butterfly loop rembrandt split lighting and what each I like counted to five but then I only have four left on my hand that's kind of weird but each of these are meant for specific stylistic reasons and each of them have a certain effect over your subject be sure that you understand that clicking next we have our five common secondary light patterns this is basically where the secondary light is going to fall and what type of effect it's gonna have over the image whether is going to give you a fill light a kicker rim edge a hair a back light or a background light now that we're taking the flash off the camera this is going to play a bigger part of lighting to one three oh one and so forth because we have more control over these things next we have well basically the subject positions in relation to that key light so are you shooting short lit or broadly images or is it flat light on the subject? Every one of these again has a specific purpose again we're not going to go through all the details here because it would make it very long we don't want this video to be five hours long like qualities understanding that you have soft versus hard light and neither one of these things is right or wrong you have diffused versus speculum light again neither one is right or wrong. Each one of these different types of lights or these light qualities have different stylistic purposes in your images. So how to create those kind of stylistic effects and understanding what those do is absolutely important. Okay, next hss versus nd filters. Well, if that topic itself threw you off, you need to go backto one a one. Because this is all about sink speeds. Okay. So high speed sync versus using a neutral density filter, this is basically all about controlling because basic types of radio triggers are limited or basically flashes are limited to a certain sink speed, which is relating to your shutter speed on your camera and that's one, two hundred of a second. So if you need to go above that, you either need to use a neutral density filter to cut down the amount of light, or you need high speed sync on a full featured flash and that again we talk about in death inside of lighting one on one. All right, let's, go on to the next one. We have the inverse square law. This is all about understanding how light falls off in a scene. How basically based on the light position, the fallout is going to be much more dramatic than you possibly think it is, because light's falling off at a rate that's exponential not at simply, well, a rate that you might think twice the distance equals half amount of life. That's not the way it works. Okay, so inverse square law is about understanding that principle and howto light large groups, which we're talking about in depth here. All right, let's go into corrective white balance. This is all about correcting that flash white balance to match the ambient light of a particular scene, but we also have stylistic white balance basically, where we're using white balance to create certain types of effects. So let's go into that slide let's see, there ago, we call it creative white balance. This is basically where we're manipulating the flash white balance, too change the ambient light of the scene to basically get too dramatic results like you would see here with our lovely subject over this deep blue sky, which didn't actually look like that. But those are the basic principles. Okay, so if any of these things sounded at all unfamiliar to you, or if you just need a little bit of review than go back and review lighting one oh one, if you haven't watched lighting one one before starting this course, I'd highly recommend that you guys watch it. Otherwise, just make sure that you know these topics in death, because we're going to be going pretty quick from here. We have a lot of stuff to cover and this course. Well, we want to dive into the nitty gritty and not cover stuff that we've already covered. All right, so welcome tto lighting to one let's. Go ahead and move to the next video now.
Ratings and Reviews
Pye is a god. His teaching style is really engaging, breaking down everything you could want to know about each example in a fun yet detailed manner. The course is absolutely jam-packed full of great information and fantastic inspiration. This course, as well as Lighting 101, give not only a perfect foundation for anybody learning about flash from scratch, but also have more than enough tips and advanced techniques in them to help experienced flash users seriously up their game. Cannot recommend it enough.
I'd like to say thank you to SLR Lougne, Creativelive and especially Pye for creating this wonderful Lighting series. Pye has a great sense of humor and he is also a great teacher. He expains everything in tiny details. I love his creativity, all the tips and dedication. Recommended!
I'm watching this live and am seriously considering buying this course. I really like the examples and all the information. Pye is super generous and easy to listen to. I also appreciate the talk about gear and am happy that Pye is giving us options for different price ranges. Thank you, Creative Live.
Student Work