Class Introduction: Lighting 301
Pye Jirsa, SLR Lounge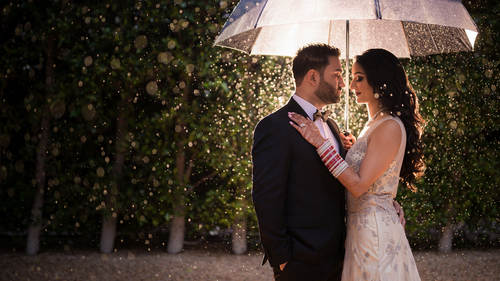 Class Introduction: Lighting 301
Pye Jirsa, SLR Lounge
Lesson Info
1. Class Introduction: Lighting 301
In this segment, Pye provides a brief overview of the content and sets the expectations for the course.
Lesson Info
Class Introduction: Lighting 301
we are here. It has been a long time in the making, and I'm proud to finally welcome you to lighting three. Now, this is the third workshop in our location lighting mastery series, and there will be 1/4 that's going to be coming soon as well. But lighting three is all about dramatic. An epic portraiture, images that are gonna absolutely wow. Your clients, your friends, your family, whoever you are shooting, we're gonna be building upon the foundation that we created in lighting one and lighting to. And we're gonna be adding multi point light setups, additional complexity, special effects, everything to get to a new level of lighting refinement. Because of this, before you begin, I do have some suggestions to get the most from this course. First, understand that the pace of this course is going to be fast. We have a lot of content, a lot of techniques that we want to cover. And on top of that, we're gonna be working from shoot to post. So you're going to see not only how the images were...
shot, but we're gonna walk all the way through post production in light room and Photoshop to actually finish the images right in front of you and with you as you're working along with the exercise files, this means that I need you to have completed lighting one and lighting to, or at least have a mastery of the following topics. You already understand the five primary light patterns, their purpose and the intention behind the usage of each of these You understand secondary light patterns, the names of them and how they can help to edge out your subjects. You've mastered the concept of flash to ambient balance, and specifically, you know that pulling down ambient light and adding more flash is going to lead to a dramatic image. While bringing up ambient light and pulling down flash power leads to a more natural look. You know your light modifiers and specifically from lighting to you can visualize what these modifiers are going to do to the quality of your life before ever adding them to the light source. You understand the differences between using high speed sync nd filters or closing down your aperture simply to keep your sync speed below 1 a second, and you have a good understanding of your color temperatures and how gels can modify the color temperature of a light source. All of these topics, among many others, were covered in lighting one and lighting, too. And I always recommend photographers go back if you haven't seen those courses and watch them because no matter their level of experience, when people watch lighting one and lighting to even professional photographers with years of experience, come back to me and tell me that there was so much that they gained from these two fundamental courses, so I'd recommend going back and checking them out. And most certainly, if you find the pace of this course to be too quick, go back to lighting one and lighting to first next. Before each lesson, make sure that you've already downloaded the accompanying exercise files because once we complete the shoot portion of each technique and image, we're gonna go into post production where we're going to take the image in the light room and for some images into Photoshop to finish them out for the Photoshop and retouching side, I would recommend that use a tablet. I'm using the welcome into his pro. But any welcome tablet is gonna do just fine. Finally, we've designed this course to be versatile. That means that every single lesson is going to dive into a specific technique, and each one has a thumbnail that will show you what image we're going to be creating. We're gonna use a variety of different gear from pro photo, and they're modifiers to other gear to magma and modifiers everything so you can see exactly how you can apply the exact same techniques to your photographs. Even if you're using a different set of gear on top of this, watch each video because when the power settings come up, we're going to give you power translations. This means that no matter what piece of gear we're using, you can simply adapt the power or the settings over to the gear that you have. So what I would recommend is watching the course from A to Z from start to finish first and then go back and reference each piece or each technique as needed in the future. With that, we're also going to be shooting many different subjects, from editorial portraits to engagement photos to single subject, two wedding shots to fitness, everything because we want you to understand that these techniques apply to any subject matter in addition to any scene. As you watch and see, many of our scenes are in places you wouldn't typically think of shooting in. So grab your favorite beverage, sit back and enjoy lighting three. And as always, thank you guys so much for allowing us to be part of your creative journey. Mhm.
Class Materials
Lighting 301 Exercise Files
Ratings and Reviews
Lighting 301 is excellent! I learned so many new techniques throughout the class. Pye Jirsa is brilliant at explaining new lighting techniques in such an easy to understand way and his mastery of Lightroom is amazing!!! Loved the class and can't wait til implement the things I learned!!!!
I love the Lighting (101-201-301) courses; I have finally understood the concept of lighting and how it works. I have been referring to my notes and go back to all the courses with ease. One of the best courses I have done for myself and my biz; I am so impressed with my work and the lighting I can create.
Pye is a great presenter and is able to make understanding light easy. Now to practice and master the concepts taught. Thank you.
Student Work