The Lone Wolf Filmmaker
Bill Megalos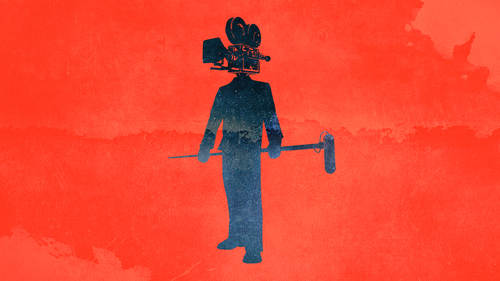 The Lone Wolf Filmmaker
Bill Megalos
Class Description
It is common to "postpone" your filmmaking due to insecurity and doubt: Do I own the right camera? Do I have access to the proper resources? Can I support my vision with a strong artistic/technical point-of-view? Those fears are why so many film and media projects never get off the ground.
In The Lone Wolf Filmmaker with Bill Megalos, you'll learn camera, sound, and storytelling techniques that will place you on a simple, yet sophisticated path towards completing a moving-media project. 
Bill will help you:
Choose the best camera for your project and budget
Use the camera on a technical level, with an artistic intent
Develop an aesthetic and technical approach to sound recording
The class will demystify the distance from the first step to the completion of a formidable, marketable piece of media. You'll learn techniques that will simplify your process, no matter the scope of the project or your experience as a filmmaker.
Ratings and Reviews
This was excellent. I've been learning filmmaking up until now from watching YouTube videos and from my own practice which has been great. But I found these lessons to complement everything I knew and filled in much of where I was going wrong or wanted to know, and all in one convenient place. The course covering both the technical aspects as well as telling the story. There were lots of great techniques, tips and information from all aspects. Shooting mainly on the Sony Camcorders but I didn't consider this to be an issue, and the course also provided an excellent side by side comparison with the Digital SLRs. You can see from the lesson list that many topics are covered from the different types of lenses (one interesting question Bill asked was "what type of lens was that photograph taken with?" I had never thought you could discern this from the photo). Other great lessons was on sound tests, covering reflective sounds and comparisons with booms and lab mics and the ideal placement. The emphasis was always on telling the story and the reasons why you would choose one over the other. I learned a heck of a lot from the interview section. How to set-up, where to set-up an interview, looking at all the different aspects and backgrounds open to you from a location, how to conduct an interview, how to ask questions, lighting from the far side, the concept of slow disclosure, and the final hour being a fly-on-the wall on getting the shots was really interesting if you've never worked on a filmed set before. I personally thought this was an invaluable insight into filmmaking, well worth the investment. Great work.
I have seen a couple other film courses on CreativeLive, but I think I have enjoyed this one the most. It was very informative, Bill's personality is great. I loved how hands on he really got with his student's including seeing them actual film. It had some good laughs. Well done!
Great overview of capturing video from a one-man/small production team perspective. And great insight from an expert who's done it all. The Making One Location Look Like Many episode was fascinating to see how Bill spontaneously approaches creating shots in a location.
Student Work